Building
Elektro Nord has good experience with the halogen-free power cable Nexans IFSI EASY
Sep 7, 2023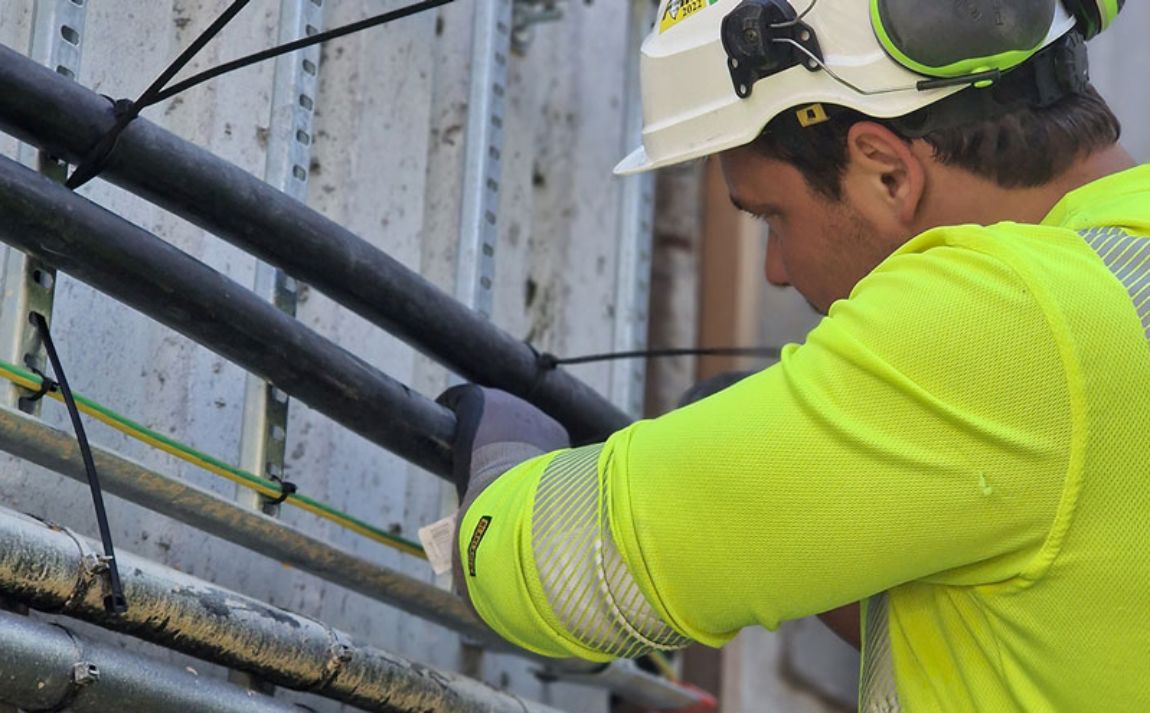 With the beautiful Trondheimsfjord and its main raw materials in close proximity, MM FollaCell AS is ideally located. The factory, located in Fallafoss in Steinkjer municipality, is a major industrial player in the local area, producing and supplying pulp for the European market.
When the factory site was to get a new extension to the existing service building - with an office extension, a new dining room and new changing rooms - Elektro Nord AS was given the job of installing the extension, which included pulling cables.
The job was not easy and came with several challenges.
- There was a long stretch of cable that had to be both high up in the air on a cable bridge and run in pipes in the ground. In total, more than 200 meters of cable were pulled," says Svein Vidar Engum, General Manager of Elektro Nord, about the task ahead of them.
This required a flexible cable that was easy to work with, but that was not the only requirement.
SEE THE PRODUCT: Our new halogen-free power cable IFSI EASY.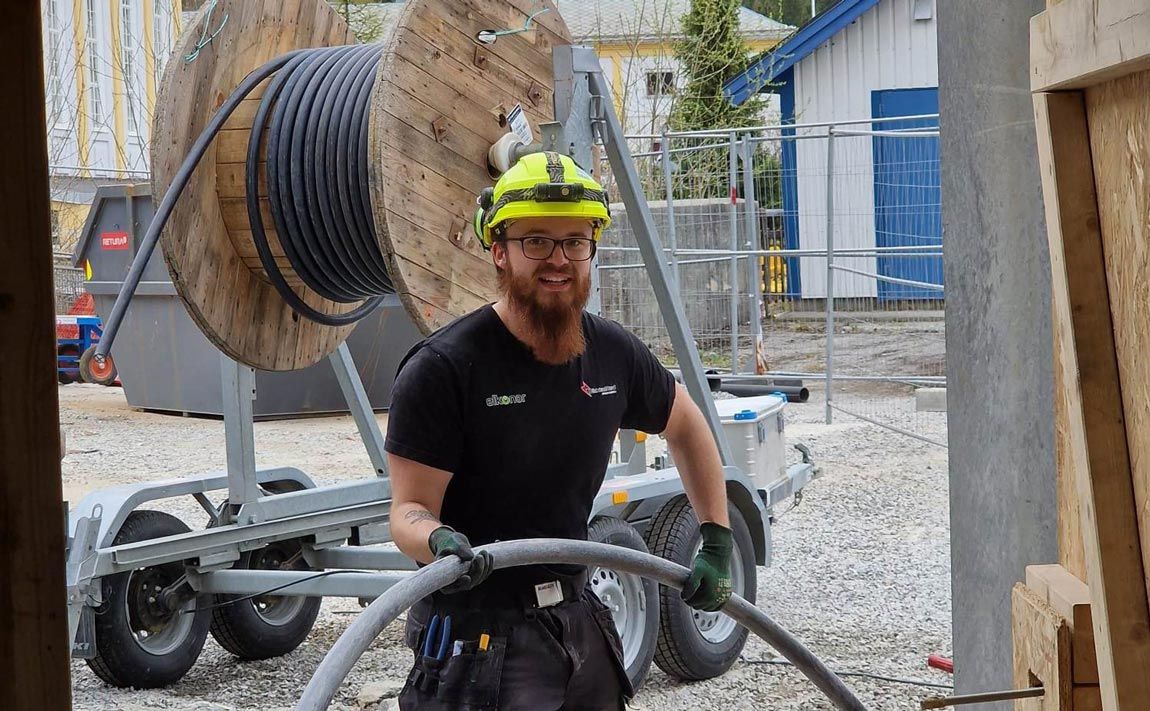 Chose halogen free cable
In the end, the halogen-free and relatively new IFSI EASY™ 1kV 4x150A/41 power cable was chosen for the project.
" The choice was easy, as both the customer and the builder demanded that it be halogen-free. The owners of FollaCell are the Austrian paper and packaging group Mayr-Melnhod Karton, and the choice of halogen-free is more common elsewhere in Europe. Unlike in Norway. In addition, it was required that well-known quality products be used in the installation. "
Svein Vidar Engum
Daily Leader, Elektro Nord
Fortunately, Elektro Nord has good experience with the use of the halogen-free cable IFSI EASY™.
- IFSI EASY from Nexans is a product we have often used in different contexts, in different cable cross-sections. But this is the first time we've pulled this dimension with such large cable lengths," he says.
- Working with cables in large dimensions over long distances can present some challenges, so at most we had six people working on the cable. But we have found the product to be good in use.
SEE ALSO: Trond Simonsen from OneCo Elektro's experience with IFSI EASY (video in Norwegian)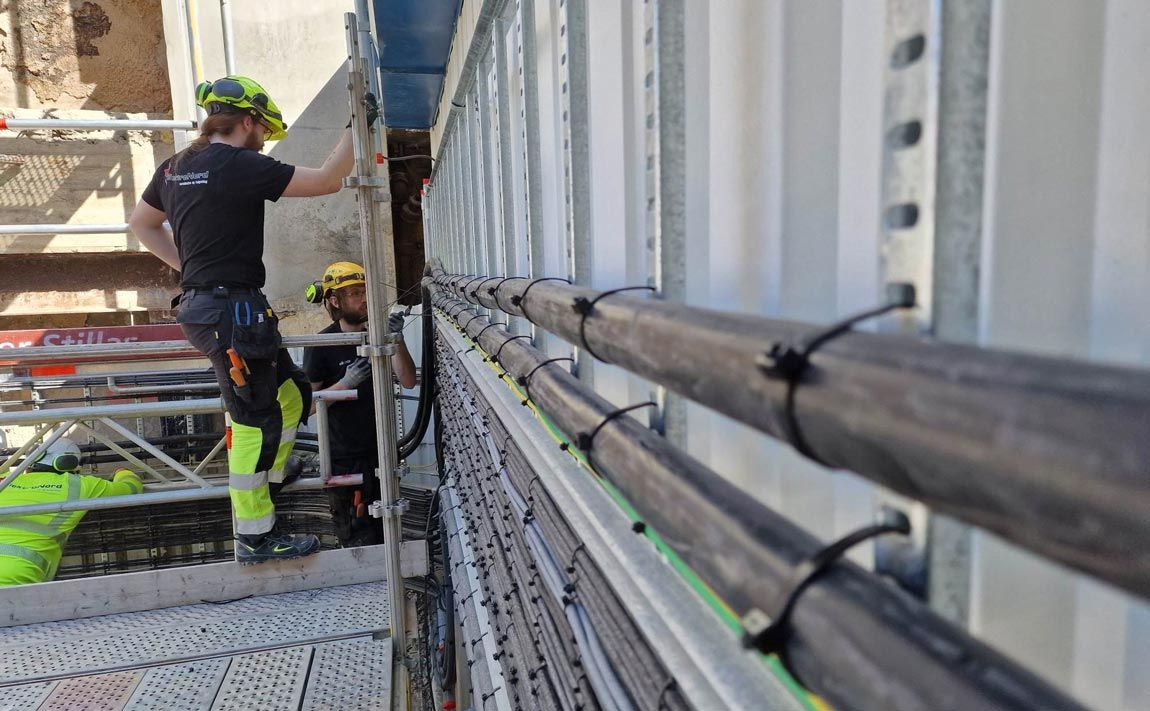 More reasons to choose products from Nexans
Elektro Nord is an Environmental Tower company and focuses on being a leader in customer service and sustainability. They are committed to choosing good solutions for the future, and it is natural to choose quality products manufactured locally in the Nordic region, rather than products that are shipped from far away.
- Both we, and not least Elkonor, of which we are a member, have a sustainability strategy where one of the principles is that the products should be short-distance and with the lowest possible CO2 emissions. The fact that IFSI EASY™ is produced in the Nordic region is therefore a bonus," says Svein.
Svein Vidar says that both they and Elkonor are conscious of choosing recognized brands and quality rather than just looking at price.
That's why Elkonor already has a close collaboration with Nexans, and considers Nexans to be one of their preferred suppliers because of its quality, good equipment, support and proximity to the market.
" It is important for both Elektro Nord and Elkonor to be conscious of choosing recognized brands and quality rather than just looking at price. Not at any price, of course, everything has to work, but IFSI EASY was a competitive product in terms of both price and quality. "
Svein Vidar Engum
Daily Leader, Elektro Nord
Local expertise worth a lot

In addition to competitiveness and price, the local contact person was also important in the choice of supplier.
- We chose Nexans because of quality, and not least because we have a good dialog with Eirik, whom we trust. The collaboration has been very good. We get answers to our questions, and Eirik/Nexans are good at following up if there is anything - and always answer the phone.
- That's also something we appreciate - that we have a person who is present locally who we actually know who he is," he concludes.
IFSI EASY™ a new generation of power cable developed at the request of customers who wanted a more flexible and easy-to-handle halogen-free cable.
Other customer stories
See more experiences from other satisfied Nexans customers here!
Our websites
Select your country to find our products and solutions