LANmark-OF Patchepaneler. Glideskuff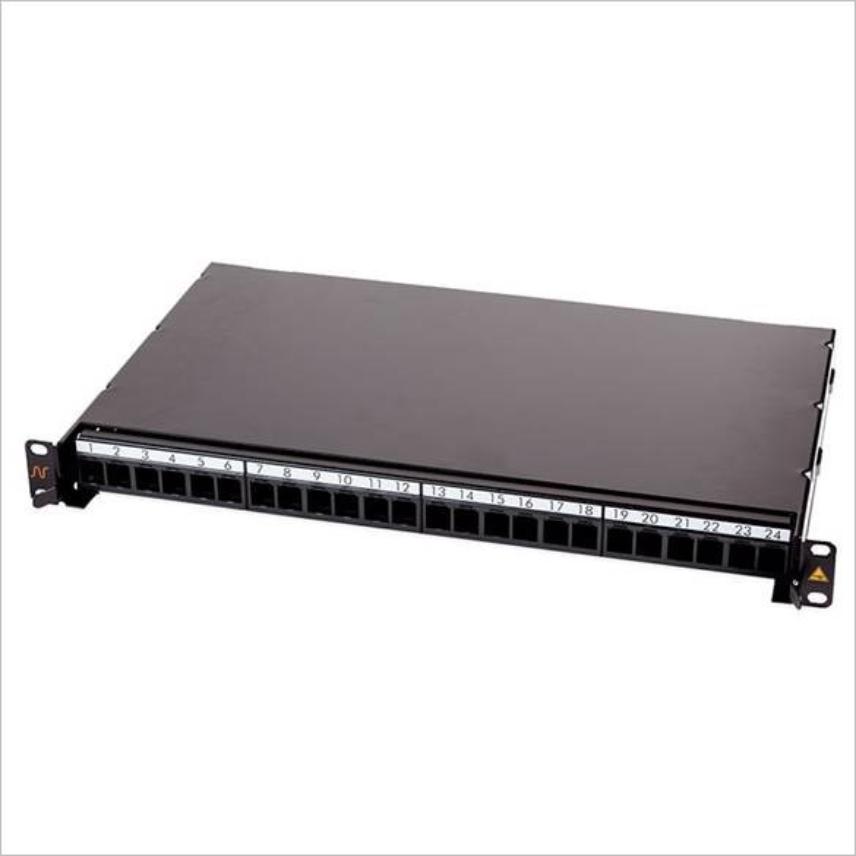 Empty OF patch panels with sliding mechanism.
Suitable for direct termination or splicing.
Available in two versions 24 ST or modular Duplex or simplex SC, LC, or MT-RJ snap-ins.
Inner sliding to respect bending radius of patch cord.
LANmark look.
Les mer
Nexans art.nr. N439.4SNB-H
Beskrivelse
Beskrivelse
Standarder
Internasjonal

ISO/IEC 11801
Application
Accepting the range of ST couplers or LANmark-OF snap-ins, these patch panels with sliding mechanism facilitate front side installation.
Compatibility
Suitable for tight buffer cables (direct termination) , Loose tube cables using Splice Cassette / pigtailed terminations. Accepts pre-terminated cable assemblies.
Installation
19" width. 1U
Accommodates 24 ST or 24 LANmark-OF snap-ins (or 12DSC).
2 positions : flush or recessed with respect of cable bend radius.
Comes with marking strips to number and categorise ports.
Karakteristikker
Karakteristikker
Dimensjonsegenskaper
Dimensjonsegenskaper
Vår websider
Velg ditt land for å finne vår produkter og løsninger