Nexans ensures SSEN with business continuity for Kintyre to Hunterston subsea transmission link
21. jul. 2021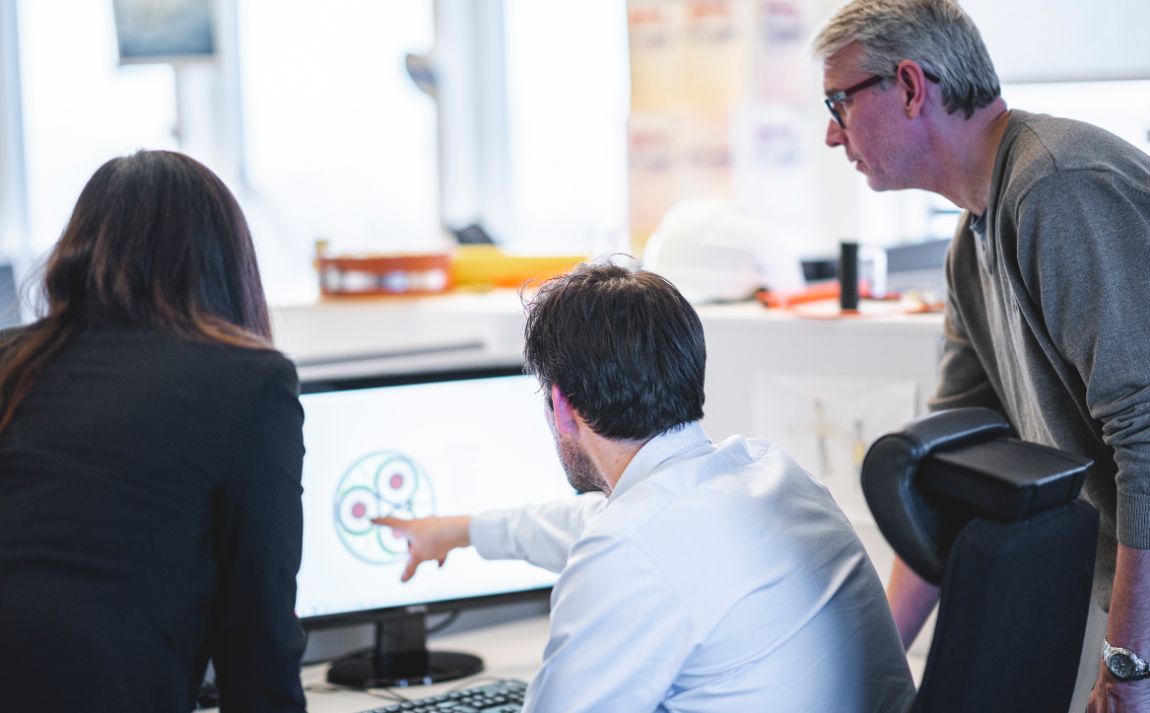 Nexans consultancy will enable SSEN Transmission to prepare for any contingency that might occur on one of Scotland's most critical transmission links.
Nexans installed the original cables for the 41 km link in 2015.
Paris, July 21, 2021 – Nexans team has been sought by SSEN Transmission for consultancy services to support a business continuity strategy for its critical high voltage transmission link between Kintyre and Hunterston. The subsea cable system was installed and commissioned by Nexans in 2015. The consultancy services will identify the optimum monitoring, repair and restoration regime to keep the link operating reliably with maximum uptime throughout the rest of its projected 40-year plus life.
The 230 kV, 240 MVA link between Kintyre in Argyll and Hunterston in North Ayrshire was installed as part of SSEN Transmission's wider plans to upgrade and reinforcement of the North of Scotland electricity transmission network. With 150 MW grid capacity for renewable energy projects the cable plays a key role in the transition to net zero emissions. A key element in the project was the installation of subsea cables in water depths of over 100 meters, along a 41 km route around the isle of Arran and across the Firth of Clyde.
Sandy Gourlay, Operations Logistics Manager of SSEN Transmission, said: "SSEN Transmission is very pleased to partner with Nexans, they bring with them a detailed knowledge of this key transmission asset. We hope this will be the start of a long-term collaboration supported by Nexans's expertise, personnel, assets and innovations."
In the initial phase of the consultancy exercise, the Nexans IMR team will collaborate with SSEN Transmission to conduct a number of workshops. These will explore the most appropriate asset management strategy for the transmission link, with the emphasis on identification of potential contingencies, the preparation for the unexpected, and the development of suitable response plans.
Abdou Diallo, Sales Manager for Nexans, said: "The Kintyre to Hunterston cable link has performed very well in the first six years of operation. We look forward to collaborating with SSEN Transmission to ensure it continues to be at peak performance for the rest of its life. Nexans is leading the charge to the new world of electrification and we are committed to helping customers ensure the long-term reliability and performance of their existing assets."
Since 2018, Nexans has built a dedicated IMR team to provide a single point of contact to customers enabling access to its wealth of subsea cable experience and resources. These include fault location technology and specialised onshore and offshore asset repairs. The team is staffed by highly experienced experts who can support worldwide designing the best preventive measures and emergency response to customers.
Vår websider
Velg ditt land for å finne vår produkter og løsninger