Calculation program for heating cables and heating cable mats.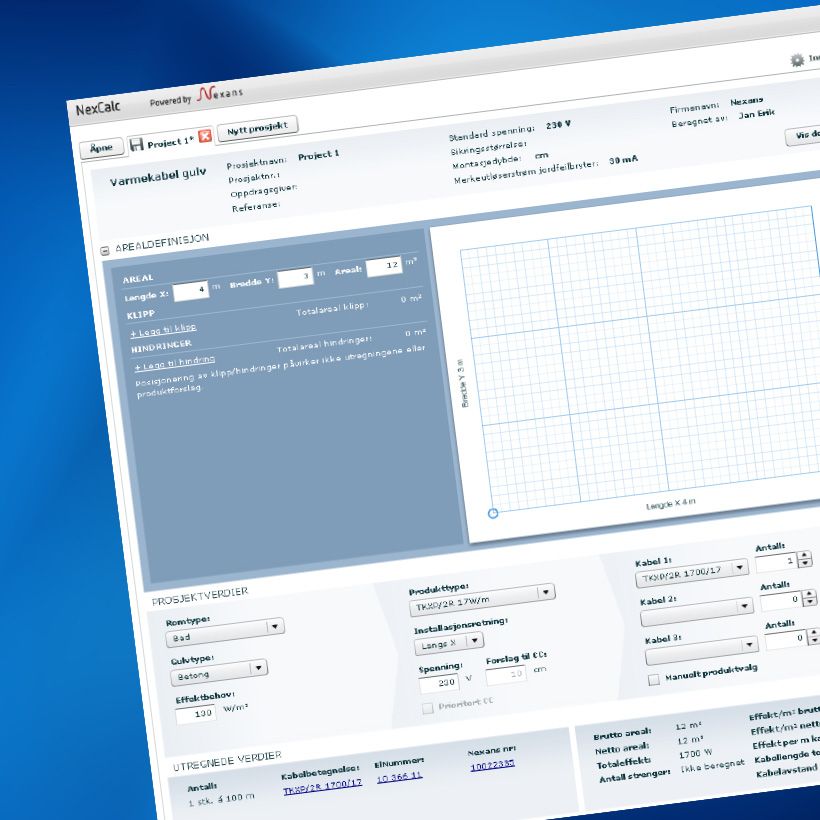 For the locally installed version please follow this procedure for installation:
With NexCalc you can:
work with several projects at the same time
download the application and work online/offline. The locally installed version is also able to save projects in ncp format.
do calculations with heating cable mats in addition to heating cables
easily define your room/area, without any use of complex coordinates.
Easy to use:
Select project type and enter facility data (address, installer name, etc.)
Enter / define physical data (room size, room type, floor type, heating requirements).
Select the desired product family / product type (eg TQXP / 2R 10W / m)
Check / evaluate the results. Make changes using "Manual product selection".
Print report (pdf) and save project if desired (in * .ncp format).
Project types in NexCalc:
Floor heating.
Snow and ice melting (area).
Snow and ice melting in stairs.
Frost protection of gutters and drains.
Frost protection of pipes.
Our websites
Select your country to find our products and solutions