Smart heating in smart homes with smart power management
Sep 18, 2023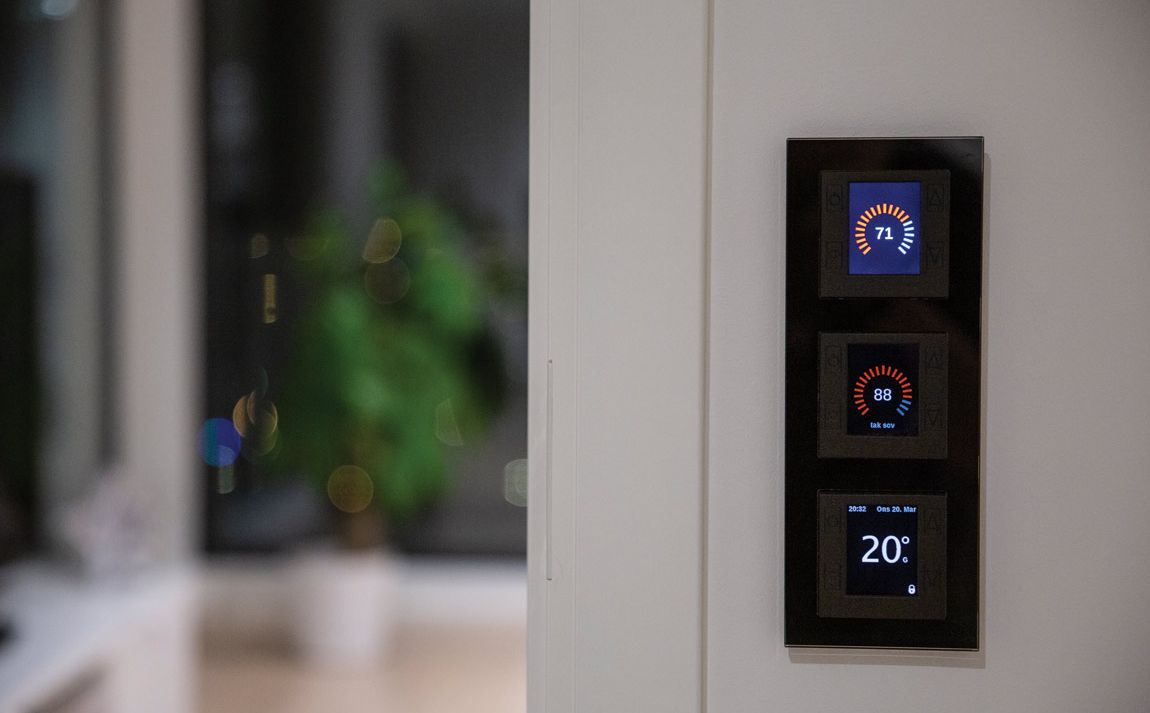 There is little doubt that smart power management is the future, and with smart control adapted to other heat sources, underfloor heating can be an extremely energy-efficient solution for heating your home.
Shifting electricity consumption to times when the price and/or load on the grid is lower is good for both reducing the energy we use and lowering electricity costs. It's beneficial for a wide range of the things we use that run on electricity.
Here in Norway, where the majority of private households' electricity costs are spent on heating, we may have the most to save by optimizing this.
The government's electricity subsidy is helping people's personal finances, but the energy situation also means that we need to reduce high energy consumption and critical peak loads in the electricity grid.
" The way the electricity subsidy scheme works, the authorities have actually removed some of the financial motivation for upgrading homes with energy efficiency measures. "
Brage Stenberg Johnsen
Leader for strategy and business development in CTM Lyng
- Instead of the scheme supporting traditional consumption, it is better to motivate people to use less electricity and to use electricity smarter and more efficiently," says Brage Stenberg Johnsen, Head of Strategy and Business Development at CTM Lyng.
CTM Lyng manufactures mTouch smart home control in Vanvikan in Trøndelag and has extensive experience of combining its products with, for example, Nexans heating cables.
Same comfort and lower energy bills without night setback
Financial incentives are often crucial in getting people to make the right choices. Fortunately, it doesn't always have to be difficult.
After the change in electricity pricing in 2022, you as a homeowner will have to consider more than the number of kilowatt hours you consume. Based on the maximum load for three hours in the month in question, a capacity step will be applied to the invoice from the electricity supplier.
This makes it even more important to cut out unnecessary consumption during morning cleaning and cooking dinner, and many people have already started to change their habits to save electricity where they can.
Whether you use underfloor heating or other heat sources, lowering the temperature at night, for example, has become a sensible way to save energy. Or at least simple methodology for management. But;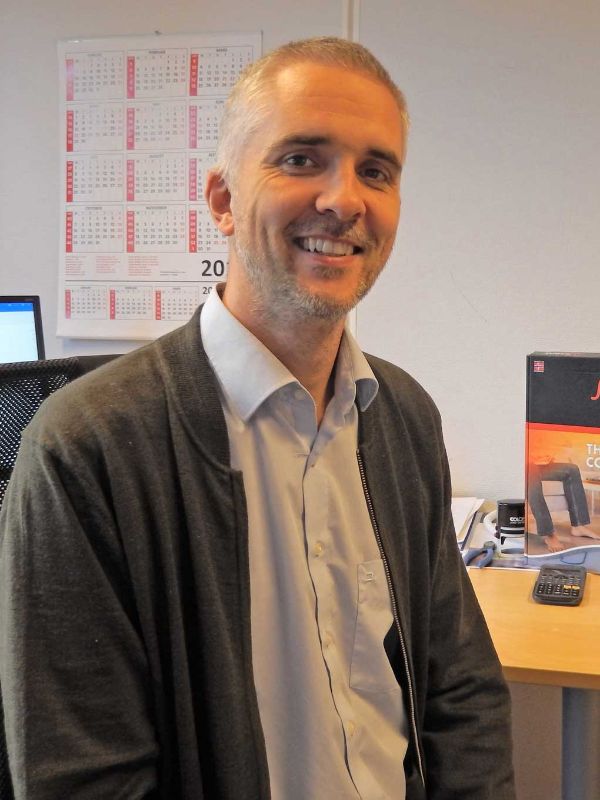 " It's not necessarily a good idea to save electricity when demand is at its lowest. Underfloor heating in particular is ideal for establishing comfort heating when electricity prices are at their lowest. Regardless of how the price changes throughout the day, the system will find the optimal balance between temperature and consumption. In cast floors, the cables are particularly suitable because of their ability to store heat. "
Jan Erik Nilsen
Development Leader, Nexans
- At the same time, electric underfloor heating installed directly under parquet or laminate also works as fast heat, and can be turned off or on completely, based on the usage pattern room by room," says Jan Erik Nilsen, Development Leader at Nexans.
Many Norwegian homes tend to have underfloor heating in the bathroom and hallway, but underfloor heating is also an excellent and comfortable solution for other rooms in the house.
Jan Erik points out several reasons why underfloor heating is comfortable:
In a room with underfloor heating, you get heat from the entire floor surface, so less power is needed to ensure that the temperature in the room is perceived as equal compared to using panel heaters, for example. The heat rises from the floor and ensures even heating, which is often perceived as more comfortable.
Warm air generally rises from the floor and heats the rest of the room. 1 degree Celsius per meter of height is not uncommon, and it gets coldest at the ceiling.
With its large heating surface and relatively low temperature distribution, underfloor heating allows the air temperature to be 2 degrees cooler compared to other heating methods.
Therefore, energy consumption can be up to 5 to 10 percent lower - with the same experience of comfort.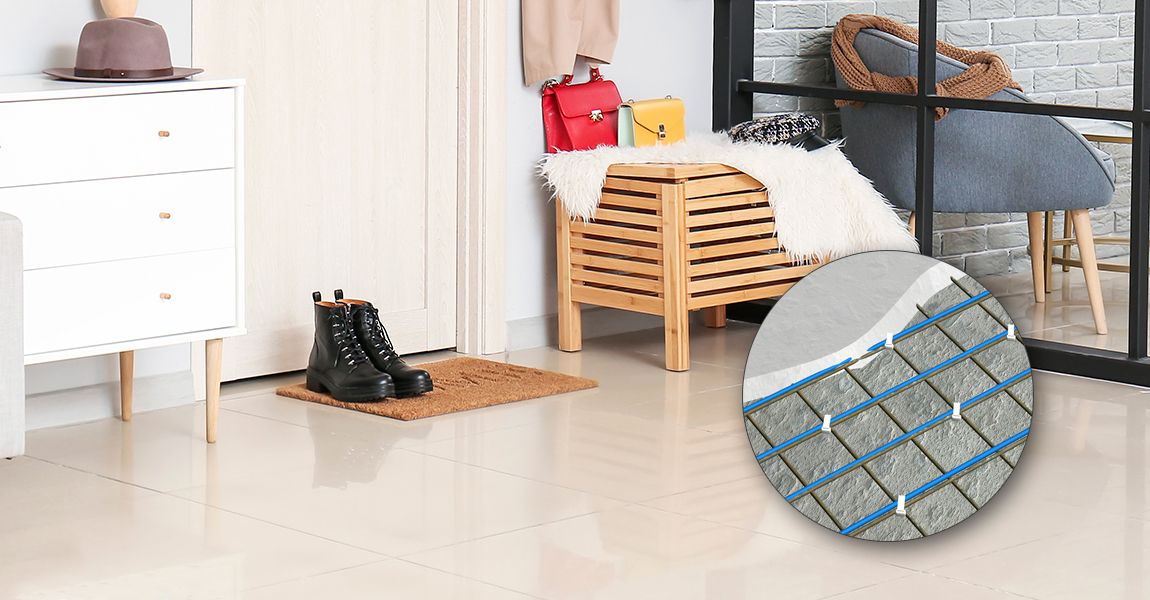 Smart home control is the key to significantly reducing homeowners' electricity consumption, not to mention limiting power peaks. However:
- Too few people are aware of the Enova scheme that allows the installation of smart power management to be self-financed in a short time. So we have a job to do," says Brage Stenberg Johnsen of CTM Lyng.
Industry players are surprised that more people do not prioritize smart energy management at home. But also at the cottage, where the electricity subsidy does not apply. The Enova subsidy is the same, and so the solution pays for itself even faster.
SEE MORE: About the Enova subsidy for price- and power-controlled energy storage (external website)
Tribal language is an obstacle
Industry players have enough self-awareness to criticize themselves for the fact that their marketing does not hit the mark.
" We know that smart home management is a "no-brainer" for most people, but we have to get out of the professional bubble when explaining the solution. "
Brage Stenberg Johnsen
CTM Lyng
- As an industry, we need to speak holistically and across suppliers to convince people how easy and cheap it is to install smart thermostats, relays and their control, says Johnsen.
With the spread of open standards, the systems have taken the necessary step to become commonplace.
- Both the technical solutions and the government's support schemes need to be marketed better, in simpler language. Because the financial investment pays for itself very quickly, while the social benefits of reducing the maximum load on the power grid are considerable. That's why we and Enova must stop talking Greek about "mobile loads", he says.
Can be explained simply
There doesn't need to be a complicated explanation of what a smart home solution is and does:
You connect a smart control unit to energy stores in your home (for example, the heating cables in the floor, the water heater and the electric car charger). This way, power consumption can be automatically optimized to maintain everyday comfort and save money and the environment. The system uses more power when the cost of electricity is low and uses less power when the cost of electricity is high. This is possible by, for example, heating the floor when electricity is cheap. Like your hot water tank, underfloor heating cables in concrete floors have the ability to store heat for some time before it gets cold.

The solution controls consumption at times when the price and/or load on the electricity grid is lower, effectively preventing the maximum level of consumption from being too high for e.g. when you are cooking dinner. You can easily set the conditions yourself, allowing you to control the balance between comfort and savings in your daily life.

The support schemes are just as easy to explain:
If you use smart consumption management on at least two energy storage units in your home, you will receive support for your investment. The scheme has a 12-month retroactive effect and applies nationwide. Also for holiday homes. The Enova grant is 35 percent of the cost, maximum NOK 10,000, and the investment is normally recouped within a few years.
Need in all power regions
It's not just here in the south that we need to control electricity consumption.
- Price developments are dramatic for most people. With a doubling in Northern Norway, people are noticing it, even though it's not as bad as in the south. There is a lot to be gained by reducing capacity by one or two percentage points by avoiding the unnecessarily high peaks.
" And being the cottage-loving people we are, many people can save a lot by installing smart control in their holiday home. With normal winter use, this means that the investment can pay for itself after just 18 months at current prices* "
Brage Stenberg Johnsen
CTM Lyng
The support scheme covers holiday homes in the same way as primary residences, where there is a lot to be gained by avoiding the violent power peaks that are common when the weekend starts.
Benefits you can follow daily
In the mTouch management app from CTM Lyng, you will find statistics that tell you if you "beat" the average price.
Experience shows that the savings in kroner are 10-20 percent, while the savings in kilowatt hours are smaller. This is because consumption is shifted to other times, which in turn is valuable to the grid companies who do not have to oversize the capacity of the grid.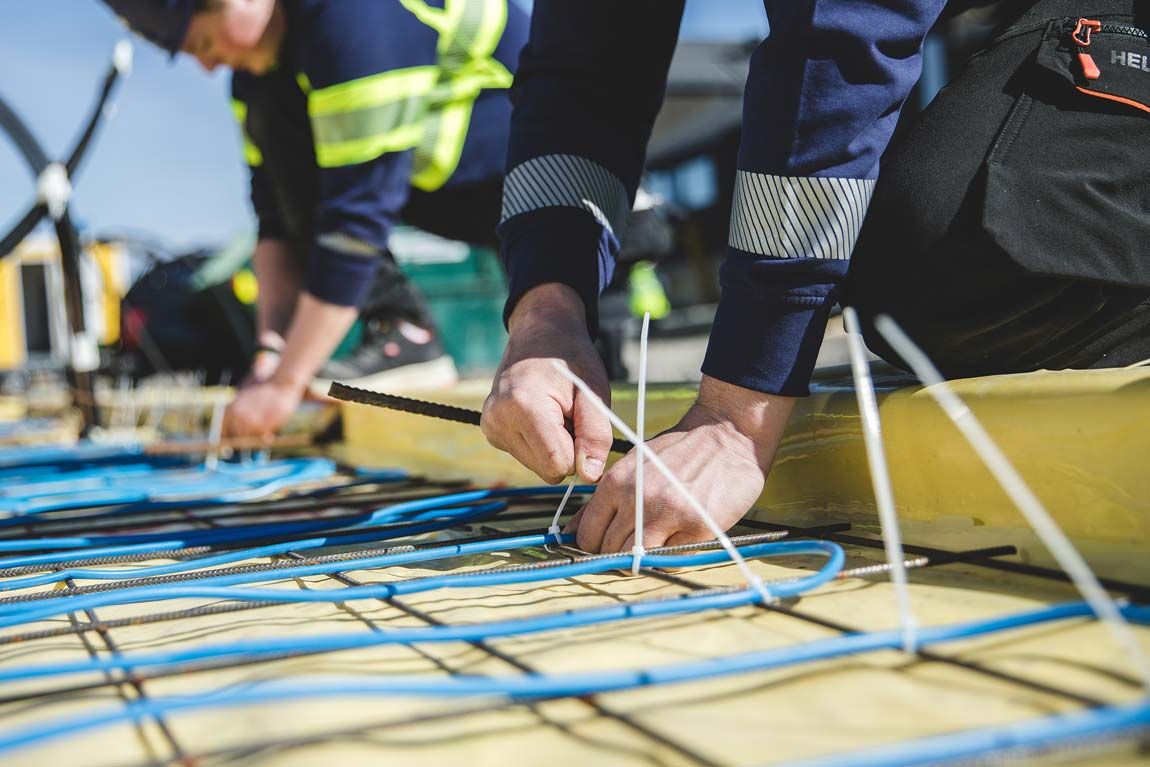 Heating cables for the environment
Norwegian-made heating cables from Nexans combined with Norwegian-made smart home controls from CTM Lyng are beneficial to the environment, considering their long lifespan and the fact that Norwegian power is renewable.
At CTM Lyng, they have no ties to manufacturers, but they have noticed that more people are becoming aware of the country of production.
- "For us, it gives us an advantage to develop and produce in Norway for Norwegian conditions, and we see that customers are also keeping a close eye on Norwegian heating cables from Nexans at Langhus," concludes Brage Stenberg Johnsen.
SEE MORE: See an overview of our Norwegian-made heating cables here
*Based on prices in April 2023
Discover our range of heating cables produced in our factory in Langhus, Norway. In the selection you can, among others, find our well-known Nexans TQXP.
Our websites
Select your country to find our products and solutions