Heating cables
They tested the new heating cable
Sep 21, 2022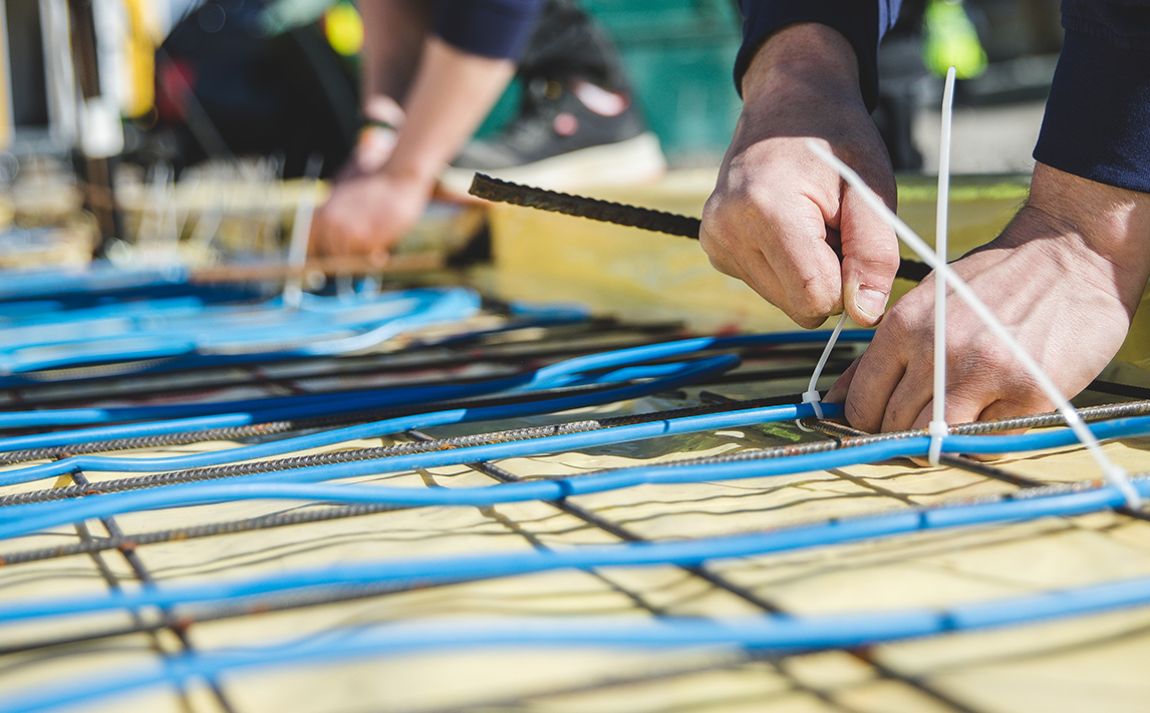 Nexans has spent several years developing a lighter and better heating cable. But does it measure up to the old and heavier? There was only one method to find the final answer.
Nexans' most popular heating cable TKXP has now been replaced by TQXP. The newcomer is significantly lighter and thinner. Much of the reason is that the lead has been removed and replaced with an aluminum sheath.
To create the most "dead" cable that stays cool, the earth conductor is now made of loose and thin, annealed copper wires, plus some other details have been adjusted to create a cable that has the characteristics users expect from a modern heating cable.
Tested on installers
After extensive tests in laboratories, the TQXP heating cable was finally ready for the market - almost.
- There is one test that is almost as important as all the others combined, says factory manager Torbjørn Blomsnes at Nexans' in Langhus.
- That we meet all technical requirements and regulations is almost a matter of course. But if installing the heating cable feels complicated to the installers, we have a problem, he says.
So it was just a matter of cleaning the factory floor at Nexans, and inviting a group of experienced installers of heating cables for a laying test. Here, the two cables were to meet for a holmgang, to see if the challenger was as good a successor as was hoped and believed. We have spoken to two of the professionals.
Absolutely approved
Stian Havsjømoen is an electrician and fitter at Ås Elektriske, and has over 25 years' experience in the industry. In December 2021, he was one of three invited fitters who tested the behavior of the heating cables. Initially, he was a little skeptical about the new cable, which is much lighter than the old one.
- But it turned out to go well, he says.
- It gets approved, with a plus in the margin. I know TKXP very well from before, and it was nice to add. But TQXP turned out to be almost as good on the first try, and compared to a number of other products on the market, it is absolutely superb. Some heating cables almost jump after you. And the fact that it is thinner, I now see as an advantage, he explains.
- There is a clear advantage with lighter cables, so the properties must be weighed against each other a little. And the fine-wire grounding means that the cable does not stretch, says Havsjømoen.
The old one will be forgotten
Jon Murud from Kolbotn Elektro gained many of the same experiences as Stian Havsjømoen.
- All in all, the old and the new were very similar to lay, even though the new weighs much less, he believes.
- The fact that it is now much easier naturally means that you sometimes have to use a slightly different technique, but it becomes a matter of habit, he claims. The new cable, like the old one, has a 20-year warranty.
- The fact that you can now additionally handle larger lengths without the coil becoming too heavy is an advantage, especially on slightly larger projects. Thus, it probably won't take long before we have forgotten that the old cable existed, says Murud.
Related document
pdf - 2.2 MB
Info brochure TQXP
Download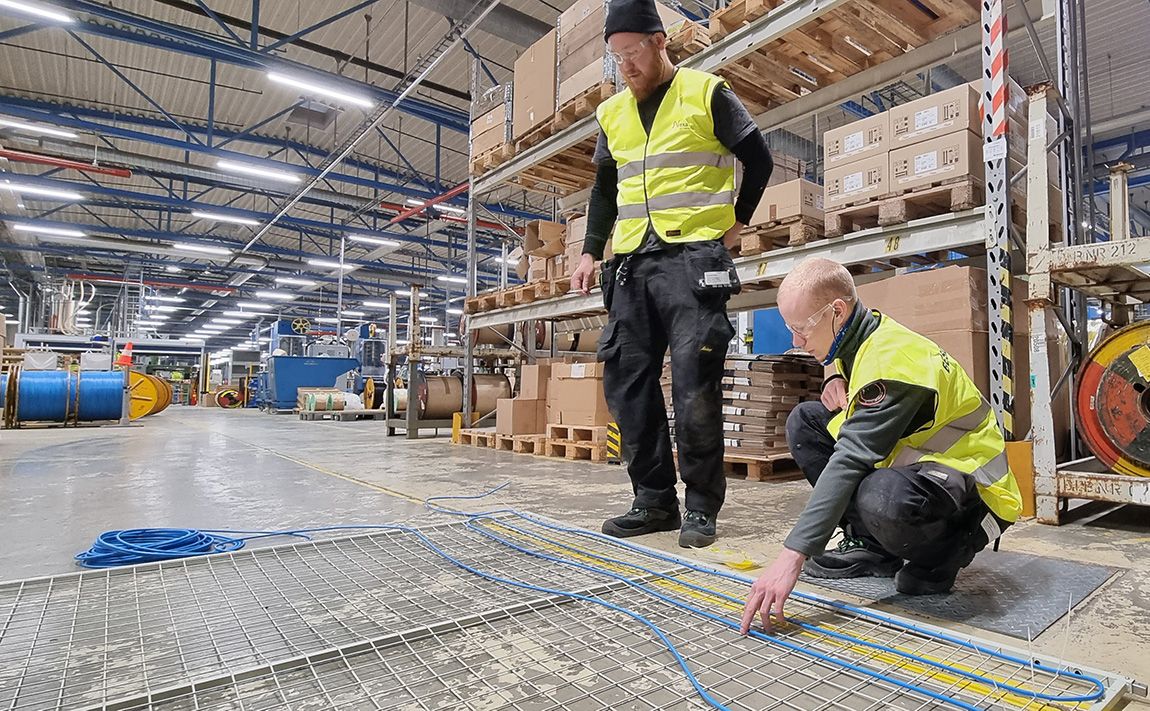 A lighter and more environmentally friendly cable
- There is no doubt that humans are creatures of habit. This also applies to electricians and their suppliers, says factory manager Torbjørn Blomsnes.
Nevertheless, Nexans wanted to be at the forefront of the changes that came from the authorities in the EU and Norway to phase out heavy metals such as lead. And the verdict of the professionals is thus clear: The job is done. Nexans now produces a lighter and more environmentally friendly cable.
In addition, a couple of other improvements were made in the form of new, annealed copper wires as ground wire and integrated joints so that the cable has a seamless and smooth outer sheath. The end piece is also completely sealed, and completely waterproof.
TQXP can be laid in cast floors (both traditional and low-rise), in wooden beam layers, snow melting systems, ground heating and frost protection of e.g. drains. They can also be mounted on rebar.
- Now we feel even more confident that the quality-conscious electricians will still choose the well-known blue heating cable, says Blomsnes, who promises that Nexans will continue to make good products even better. Quality-conscious professionals deserve continuous improvement.
- That is what we do for a living, and the competitors are also skilled. So we just have to be even more skilled.
TQXP has many advantages
• Easy to install.
• Low weight.
• New and improved end seal, that's 100%
compact and waterproof.
• 15 cm cold end, ensures stable
temperature in end seal.
• Slimmer, circulare cable, 5.5 mm
• Hidden splice
Our websites
Select your country to find our products and solutions