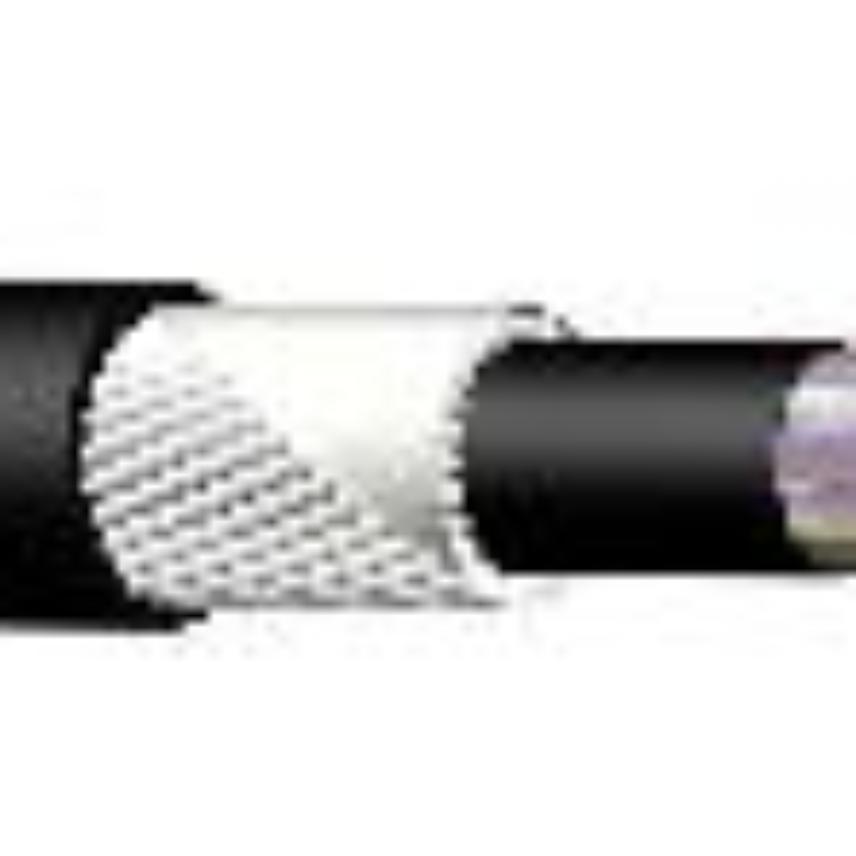 Combination cable for aerial, direct burial and underwater installation
Read more
Nexans ref. : 10021218
Country ref. : 1083110
EAN13 : 7045210002812
Description
Description
Standards
International

IEC 60708; IEC 61156
The cable consists of plain, annealed copper conductors with foamed polyethylene (PE) insulation. The cable core is filled with petroleum jelly and wrapped with polyester tape. The inner sheath material is PE.
The cable is armoured with one layer of galvanized steel wires and has an outer sheath of black PE.
Information on electrical data, as well as cable core design and identification, is attached below.
Characteristics
Characteristics
Construction characteristics
Construction characteristics
Material used for longitudinal water tightness
Dimensional characteristics
Dimensional characteristics
Mechanical characteristics
Mechanical characteristics
Maximum pulling force by laying
Maximum tensile load during service (Tl)
Usage characteristics
Usage characteristics
Minimum static operating bending radius
Operating temperature, range
Ambient installation temperature, range
Storage temperature, range
Resources
Resources
Selling & delivery Information
Can be delivered in lengths as agreed.