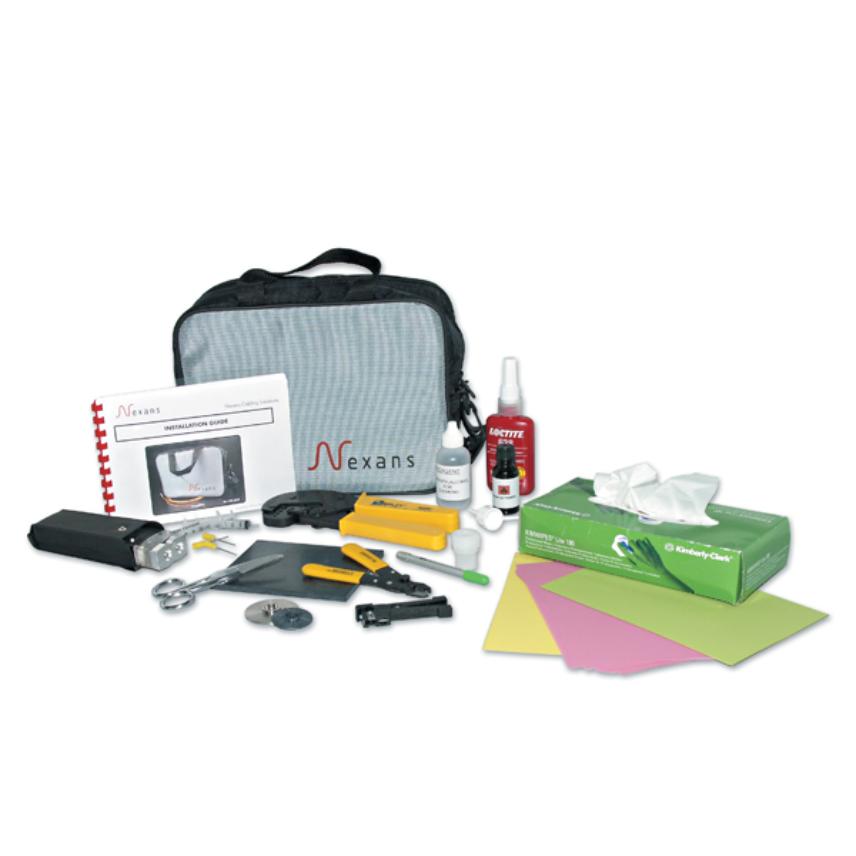 OF-LANmark accessories to complete the whole system.
OF splice trays
SC & ST connectors
SC & ST couplers
Fusion splice protection & Tool
Cable gland & splitter tube
Micro tube Les mer
Beskrivelse
Beskrivelse
Standarder
Internasjonal

ISO/IEC 11801
Application
Optical fibre accessories to complete all Nexans OF products, patch panels, ZD boxes, splitter box.
Designed for the installation of zone wiring, fibre to the office, fibre to the desk and backbone connections.
Compatibility
Suitable for tight buffer cable (direct termination) or loose tube using splice tray and pigtails
Compatible with all Nexans ST or SC patch panels, zone distribution boxes and splice box
Installation
The ST and SC connectors are in both versions hot melt or epoxy field installable for easy installing.
The single ST and dual SC couplers are available in single mode and mono mode to complete all OF structural hardware.
The splice trays are easy to fix in all Nexans OF patch panels, OF ZD boxes and can distribute 12 optical fibres.
Cable glands can be useful for entering cables or distributing fibres in to the OF patch panels and OF ZD boxes.
Aluminium fusion splice protection protect the spliced fibres and are easily manageable in the splice tray.
A tool is offered for easy installing the aluminium fusion splice protection.
Splitter tube aloud to split up your cable into different patch panels.
A blind plate completes the e-ssential patch panel when used as splice patch panel.
Micro tubes of 0.9mm can be used to install a hot melt connector on a loose tube fibre.
Vår websider
Velg ditt land for å finne vår produkter og løsninger