LANmark-OF Anaerobic Konnektorer - Pakke 100 stk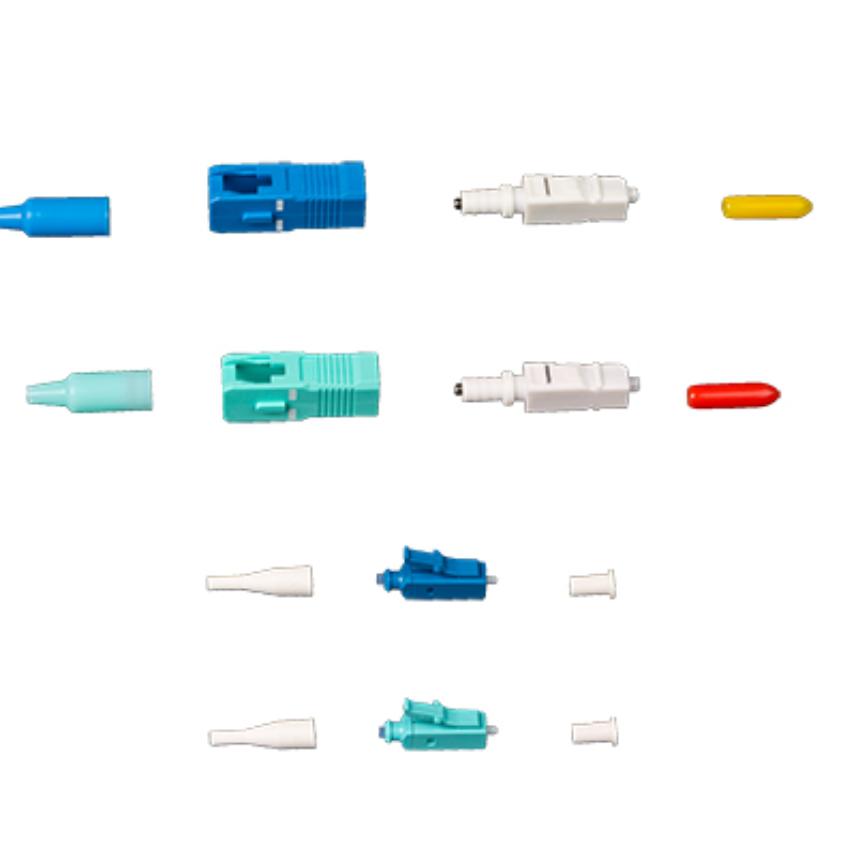 Connectors for on-site termination
Suitable for installation on 900µm fibre
Bulk packaging for ease of installation
Installed using the Nexans anaerobic toolkit
Les mer
Beskrivelse
Beskrivelse
Standarder
Internasjonal

ISO/IEC 11801
Nexans offers a large range of Fibre Optics connectors for field termination practices. All these connectors meet most recent standard ISO 11801 releases.

Connector type available in bulk packaging are SC and LC. Both connectors are available in singlemode and multimode versions

For installers' convenience the connector bodies are all packed in one bag. The connectors' boots are packed in another bag seperately. This bulk packaging reduces the time to unpack individual packed connectors and eliminates packaging waste.

For optimal installations, Nexans recommends to use its LANmark-OF Toolkit SM & MM Anaerobic Connector (starter kit), ref.: 102.230. This toolkit provides a comprehensive set of tools and consumables for easier on-site jobs and is supplied with illustrated installation manual.

Detailed description connectors
Zirconia ceramic ferrule
Outer diameter ferrule: 2.5 mm for SC and ST connectors and 1.25 mm for LC connectors
Ferrule hole size: 126 µm for Singlemode connectors and 127 um for multimode connectors
Typical insertion loss: 0.2 dB
Return loss > 35 dB for multimode and 45 dB for Singlemode connectors
Durability < 0.1 dB typical change after 500 matings
Compliance to standards
SC-connector: IEC 61754-04
LC-connector: IEC 61754-20
Features/Benefits
Fast anaerobic cure with adhesive and activator
Limited consumable set required
Overall cost effective technology for small projects: low cost connector, no investment in expensive tools
No investment in furnace or expensive splicing tool required
No investment in polishing machine: hand polish suggested
Does not require electrical power to install
Installation done within minutes
Short set up time: No warming up of furnace required
Reliable solution: No index matching gel in connector
Karakteristikker
Karakteristikker
Vår websider
Velg ditt land for å finne vår produkter og løsninger