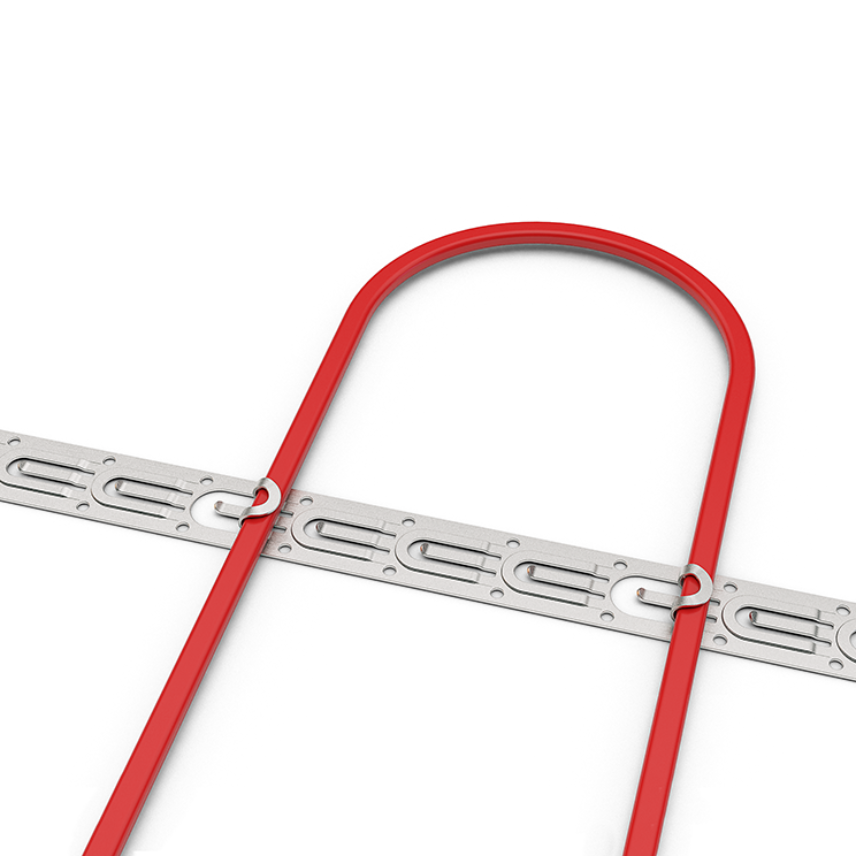 Nexans ref. : 10191073
Country ref. : 1036845
EAN : 7045210030402
Description
Description
Galvanized spacer strip for heating cables in floors and outdoor applications. May also be used in gutters.
The distance between each attachment point for the cable is 2.5 cm, the minimum CC distance will be 7.5 cm.
Suitable for TXLP and TKXP heating cable types.
Available in rolls of 25 m.
Characteristics
Characteristics
Dimensional characteristics
Dimensional characteristics
Approximate weight per piece
Our websites
Select your country to find our products and solutions