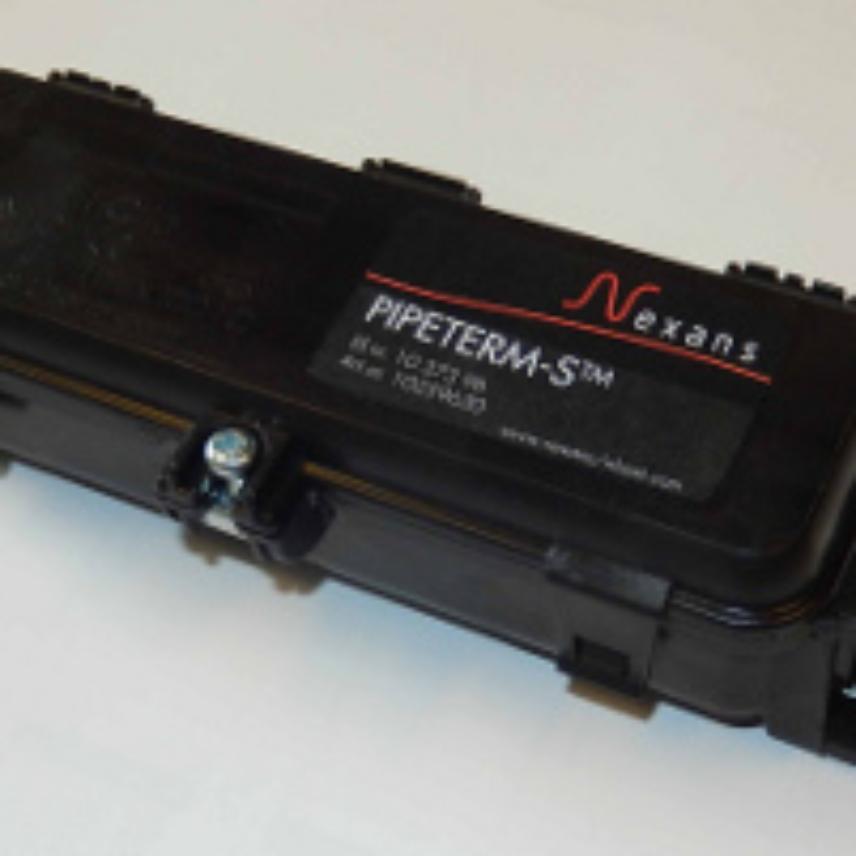 Junction box for self limiting heating cables
Read more
Nexans ref. : 10259630
Country ref. : 1037396
EAN : 7045210078329
Description
Description
Standards
International

Nexans specification
Junction box for self limiting heating cables. Suitable for use with DEFROST PIPE 10, 20, 30 and 40, and with WARM WATER PIPE. Up to three heating cables can be terminated in the box.

Power supply: 230V
Nominal current: 16A
Temperature range: -40°C to 100°C
Material: UV resistant Polyamid
Protection classification: IP65
Dimensions (lxwxh): 19x7x5 cm
Suitable for installation on pipes and wall mounting.
NOTE: Not suitable for use with DEFROST PIPE 15
Characteristics
Characteristics
Construction characteristics
Construction characteristics
Dimensional characteristics
Dimensional characteristics
Approximate weight per piece
Our websites
Select your country to find our products and solutions