CSR
10 technologies to electrify the future: floating offshore solar
Feb 2, 2023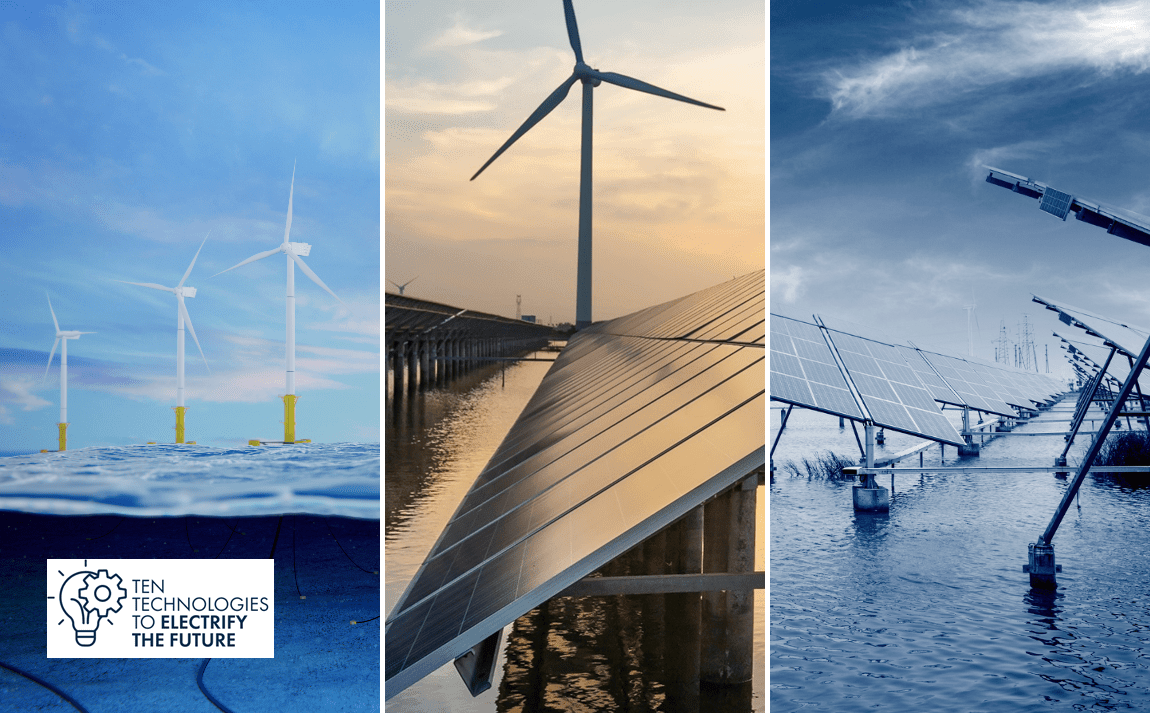 Solar cells mounted on rafts in water are a fast-growing technology for creating renewable electricity, and researchers believe that in the future floating solar islands could help meet the world's energy needs. It is expected that by covering between 5 and 10% of the world's hydropower reservoirs with floating solar cells/solar islands, we can produce as much electricity as hydropower does today.
At the same time, it is believed that covering only 0.17% of the world's oceans could be enough to cover the entire world's expected energy needs in 2050.
This shows that solar cell systems and solar islands can be a critical contribution to electrification and the green shift we are facing.
Floating solar systems have many advantages
The floating solar cell systems have several advantages. They do not occupy valuable land, but can instead be placed in ponds or water-filled pits. The solar cells are also cooled by the water and thus become more efficient.
In addition, researchers believe that floating solar islands can also prevent water from lakes around the world from evaporating away, and in that way safeguard a scarce resource. It is a critical advantage when it now appears that fresh water evaporates at a greater rate than first thought.
Rough seas a big challenge
However, offshore solar power also has several major challenges, three of which are: waves, wind and tides. Both the plant itself and the cables that will deliver the energy to land must be built so that they can withstand great stresses from nature.

In recent years, work has been done on a trial project for the world's first test facility for floating solar power in rough seas, for which Equinor was responsible (the project has now ended).

For this pilot project which took place at Frøya in Trøndelag, Nexans supplied a 5 kilometer long 22 kV cable. To withstand stress, the cable had a construction of proven Nexans technology – robust cables that are also used in offshore wind power and aquaculture.

We see that robust cables are one of the reasons why the number of floating solar systems is now growing rapidly worldwide. As early as 2025, the technology is expected to deliver 10 GW of carbon dioxide-free electricity.

This case belongs to our series on "10 technologies to electrify the fututure" and is based on an article originally written by MAXIME TOULOTTE.
Our websites
Select your country to find our products and solutions