U/UTP Category 6 PVC Cable Eca Class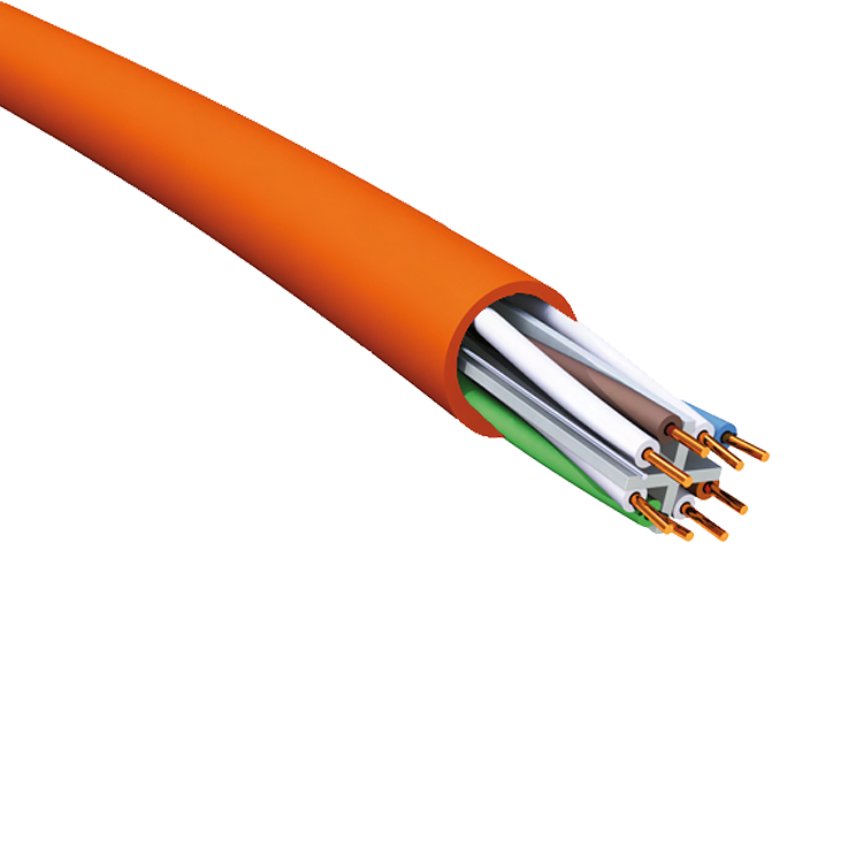 Complies to latest Cat 6 standard version
Guaranteed performance to 250MHz
Patented central cross technology for maintaining geometry and performance
Supports Gigabit Ethernet
RoHS EC Directive 2002/95/EC compliant
PVC sheathed
Read more
Nexans ref. 10518302 - Country ref. 1099462
Description
Description
Standards
International

EN 50173-1; IEC 61156-5; ISO/IEC 11801

National

ANSI/TIA-568-C.2
Application
Nexans U/UTP Category 6 cables are the mid-range 250MHz offering from Nexans. Manufactured in accordance with ISO IEC 61156-5 requirements, the U/UTP cable is the best choice to support all Class E applications like Ethernet, Fast Ethernet, Gigabit Ethernet, … The Cat 6 U/UTP cables are suitable for basic voice and data installations up to 250 MHz.
Performance
Nexans Category 6 cables are compliant with the requirements of EN 50288 and ISO IEC 61156-5 standards. Used with Cat 6 connectivity, these cables are compliant with Class E link requirements as described in EN 50173 Edition 2 and ISO 11801 Edition 2 standards(2002).
Construction
1. Conductor: Bare copper
2. Insulation: Solid Polyethylene
Two insulated conductors are twisted to form a pair
Pairs are helically stranded to form a cable.
3. Outer Jacket: PVC
Features
Central cross for improved geometry and performance
Central cross member reduces risk of crushing or kinking
Compact design for minimum volume in ducts or trails.
PVC sheath
Design for easy and quick installation
Solid 23 AWG cable
RoHS EC Directive 2002/95/EC compliant
Characteristics
Characteristics
Construction characteristics
Construction characteristics
Dimensional characteristics
Dimensional characteristics
Usage characteristics
Usage characteristics
Ambient installation temperature, range
Operating temperature, range
Resources
Resources