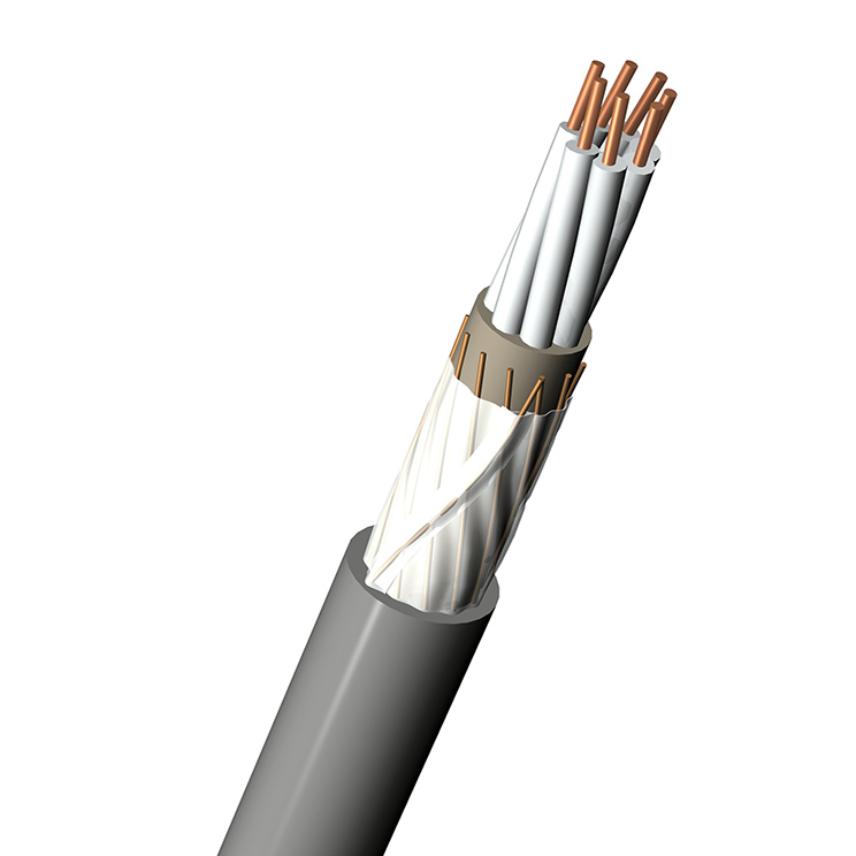 Nexans ref. : 10021960
Country ref. : 1060606
EAN : 7045210010237
Description
Description
Standards
International

IEC 60332-1-2

National

NEK HD 627-4B2
Control cable for indoor and outdoor use. May also be installed directly in-ground without extra protection. Suitable for installations where a screened cable is required.
Min. installation temperature without extra precautions: 0 °C.
If the cable is cut outdoor, any end(s) must be sealed if not connected/terminated. This to prevent water intrusion, and possible corrosion in the future. The cable meets fire class Eca according to CPR
Characteristics
Characteristics
Construction characteristics
Construction characteristics
Bare annealed copper stranded
Dimensional characteristics
Dimensional characteristics
Average insulation thickness
Electrical characteristics
Electrical characteristics
Nominal resistance of the conductor
Usage characteristics
Usage characteristics
Max. conductor temperature in service
Resources
Resources
Selling & delivery Information
The cable is marked with LIFEMARK™.
Declaration of Performance
Declaration of Performance n� : 1000005-SEGR
Certification Date : 4/26/17
AVCP (Assessment and Verification of Constancy of Performance) : System 3
Notified body : 0366
Declared performance : Eca
Our websites
Select your country to find our products and solutions