FIBREROUTE 240mm(9.45 inch) Equal Tee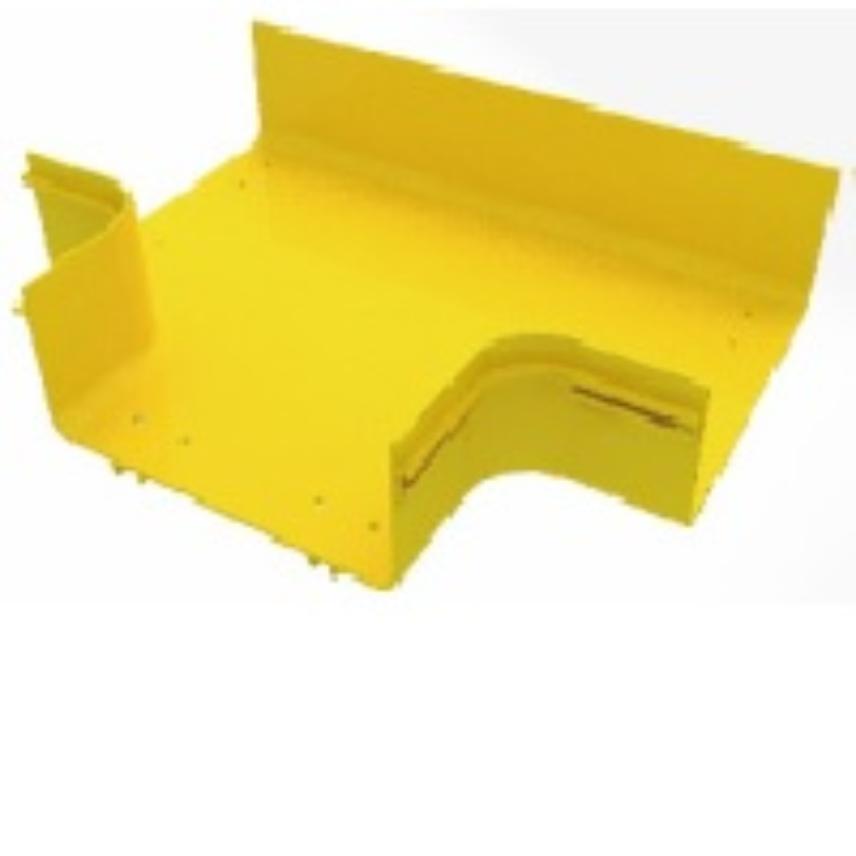 Nexans Fibre Trunking System provides a dedicated pathway for fibre optic cables and cords to protect them from accidental damage. The system offers a flexible, high-capacity solution for data centre containment which is easy to install and reconfigure to meet future needs.
Les mer
Nexans art.nr. : N350.240FA02A
Beskrivelse
Beskrivelse
Standarder
Internasjonal

EN 50173-5; ISO/IEC 24764

Nasjonal

UL 94 V0
Pathway system designed for accommodation of data centre fibre cables
Free of sharp edges
Quick connect system with a wide range of fixtures and fittings
High capacity pathway accommodating large volumes of cables with space for future expansion
Equal Tee to provide branch connections in 360mm systems
Tough, flame retardant ABS material
The Nexans Fibre Trunking System provides a dedicated pathway through data centre spaces and IT facilities for routing fibre cables.

The rigid channel with matching cover protects fibre optic cables from damage.

All components of the system are made of tough, fire retardant materials.

The system components have a smooth inner surface to ensure a safe path for fibre optic cables and feature internal radius management to facilitate the maintenance of bend radii for cables and patch cords.

The Equal Tee is used to create branches in 240mm channels. This form of interconnection is widely adopted in data centre designs compliant to ISO/IEC 11801-5, EN 50173-5 or EN 50600-2-4 within an MD pathway to create connections between rows or rooms.

All components of the system including the covers can be installed and uninstalled without special tools.
Size:
Depth 117mm(4.6")
Length 470mm(18.5")
Width 377mm(14.8")
Karakteristikker
Karakteristikker
Konstruksjonsegenskaper
Konstruksjonsegenskaper
Dimensjonsegenskaper
Dimensjonsegenskaper
Mekaniske egenskaper
Mekaniske egenskaper
Bruksegenskaper
Bruksegenskaper
Lagringstemperatur område
Vår websider
Velg ditt land for å finne vår produkter og løsninger