LANmark-OF Slimflex Patch Cords Singlemode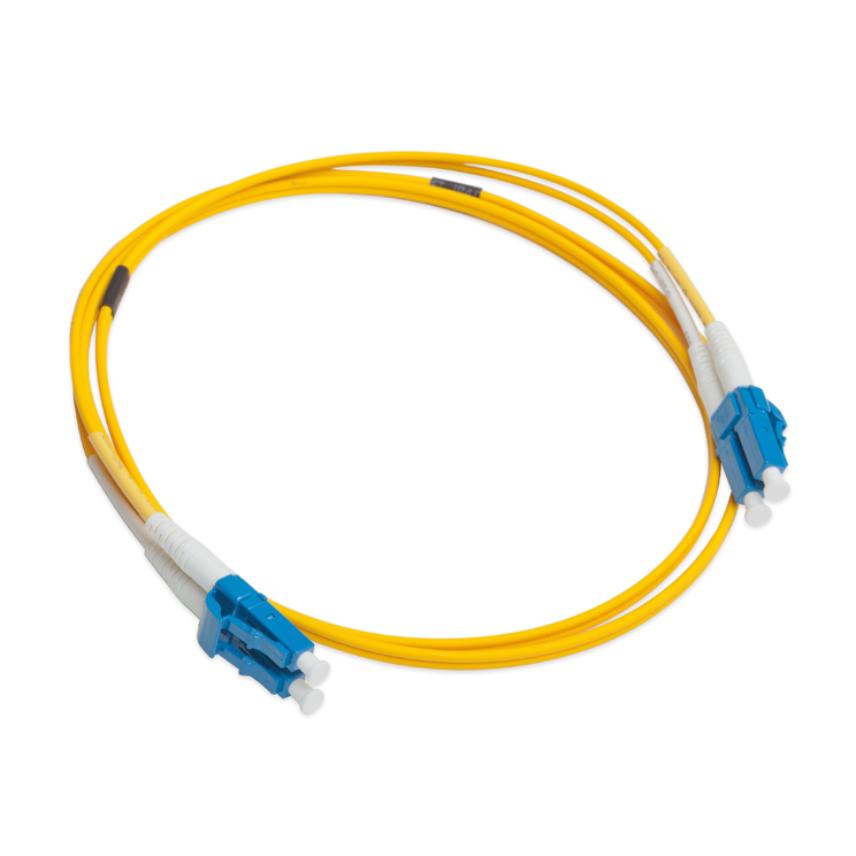 Optical fiber patch cords
LANmark-OF singlemode performance
GIGAliteFLEX bend insensitive fibre
For use in cabinets and workplaces Les mer
Beskrivelse
Beskrivelse
Standarder
Internasjonal

ISO/IEC 11801
Guarantees and installation
Nexans LANmark-OF optical fibre patch cords have been designed for indoor applications in support of high speed protocols.
High speed protocols supported include, but are not limited to Ethernet 1GBase-LX and Ethernet 10GBase-LR
Details on the supported distances can be found in the LANmark-OF warranty modules.
Typical installation environments are:
Cabinets to connect patch panels to active equipment.
Cross connects in data centres.
Suitable for use in the work area to connect the workstation to the wall outlet (Fibre To The Desk).
Characteristics
Patch cord cable is according to IEC 60794-2-50
Maximum insertion loss according to IEC 61300-3-4: 0.25 dB
Typical insertion loss: 0.1 dB
Minimum return loss according to IEC 61300-3-6 for LC/UPC: 50 dB
Minimum return loss according to IEC 61300-3-6 for LC/APC: 65 dB
Duplex LC-LC, duplex LC-SC and duplex SC-SC patch cords have a duplex cable construction with a diameter of 2 X 2.0 mm.
Short connector boots of 19mm
Small bend radius: 10 mm
A traceability label is added close to the connector
Fibre type
The LANmark-OF SM patch cords have LANmark-OF SM GIGAliteFLEX fibre inside. These fibres are bend insensitive and compliant to ITU-T G.657.A1 and to IEC 60793-2-50, fibre model B6.a1. The pigtail jacket of the singlemode pigtails is yellow.
Design
Nexans LANmark-OF patchcords designed according to the "Cross-Over" wiring principle to improve field installation (A1-B2, B1-A2). This conforms to the requirements of IEC 11801 and EN 50174-1:2009.
The "butterfly" duplex clip allows to change the polarity on site easily by simply removing the 2 connectors and put them in a reverse order back into the same clip. No tool is required for this polarity change.
Schematic Polarity Patch Cord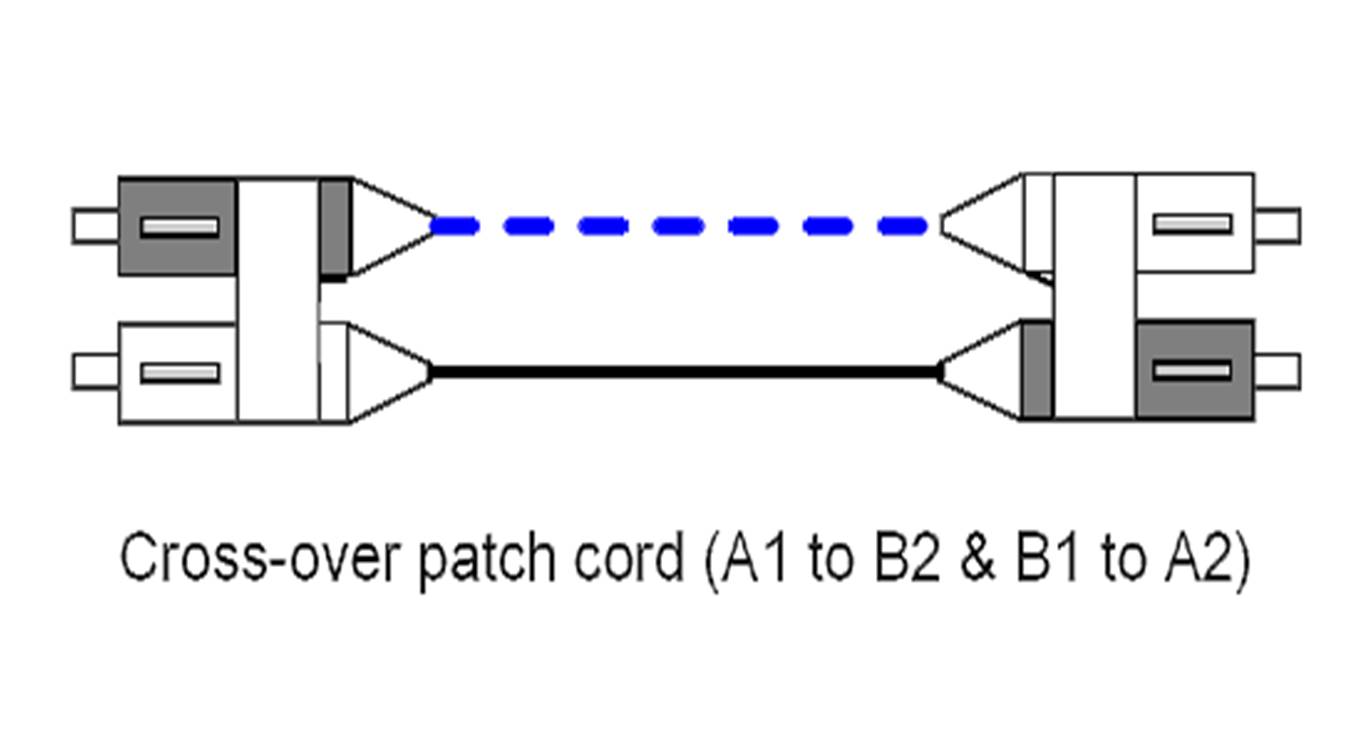 Karakteristikker
Karakteristikker
Konstruksjonsegenskaper
Konstruksjonsegenskaper
Transmisjonsegenskaper
Transmisjonsegenskaper
Insertion Loss, maximum, dB
Mekaniske egenskaper
Mekaniske egenskaper
Maximum pulling force (IEC 60794-1-2-E1)
Motstand mot sammenpressing (IEC 794-1)
Bruksegenskaper
Bruksegenskaper
Vår websider
Velg ditt land for å finne vår produkter og løsninger