LANmark-OF Skjøte/uttak-boks 2 Snap-in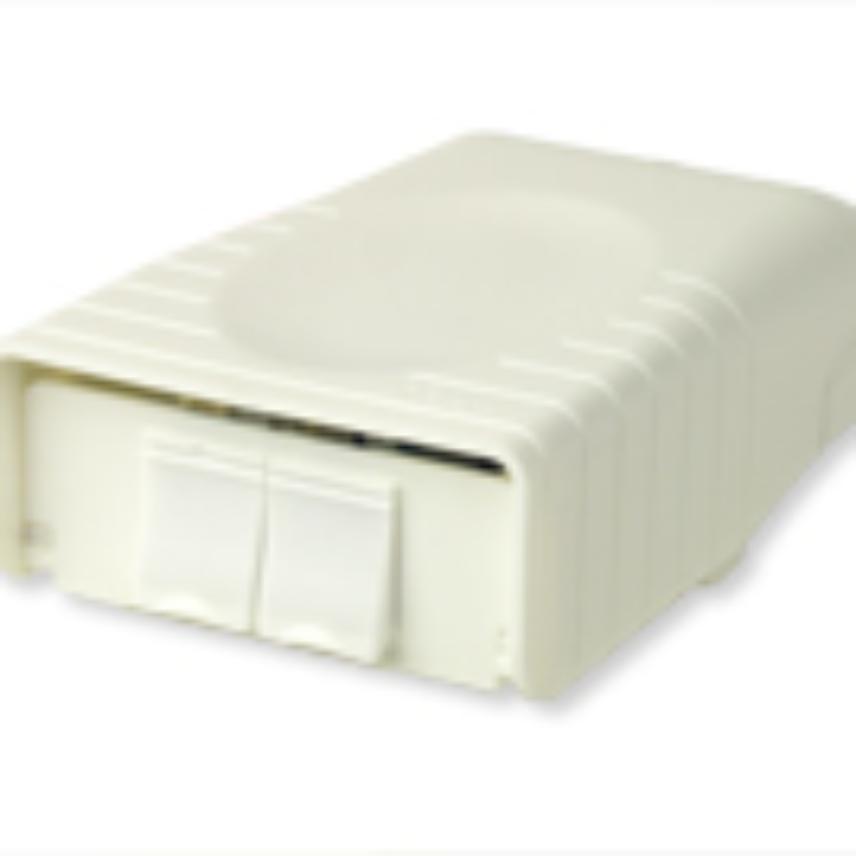 For all 45x45mm fittings
Fits Surface Mount Boxes, Cover plates and Ducts
Outlets include labeling and shutters
Suitable for all snap-in adaptors.
Easy click-in mechanism.
Les mer
Nexans art.nr. : N420.035
El.nr. : 6903733
Beskrivelse
Beskrivelse
Standarder
Internasjonal

ISO/IEC 11801
Splicing Telecom Outlet designed for robust Fibre To The Desk Applications. The outlet combines the benefits of Nexans Snap-in concept with full flexibility of termination methods: direct, splicing with aluminium protections and splicing with heat shrink protections. Up to 4 fibres in 1 outlet!
Compatibility
Designed for Nexans snap-in adapters:
Simplex SC Singlemode - Multimode
Duplex SC Single Mode - Multimode
Duplex LC Single mode - Multi Mode
MT-RJ Multimode
The outlet is also compatible with all copper snap-in! (cat5-cat6-Cat7)
By using euromod adaptor (N800.375), the outlet fits 50x50 footprints
Splice holders
4x1 Aluminium protection
4x1 Heat Shrink protection
Technical Specifications
Material: PC ABS
UL listed: UL94V0
Color: White
Weight: 80g
Dimensions: 74x125x34 (including clips 45x45)
Installation
The oultet can be installed directly in ducts, with cover plates or on surface mount boxes. 2 cover positions have been designed to best meet current structural hardware products available in the market.
Karakteristikker
Karakteristikker
Vår websider
Velg ditt land for å finne vår produkter og løsninger