LANmark-OF Fiberuttak for 2 Snap-In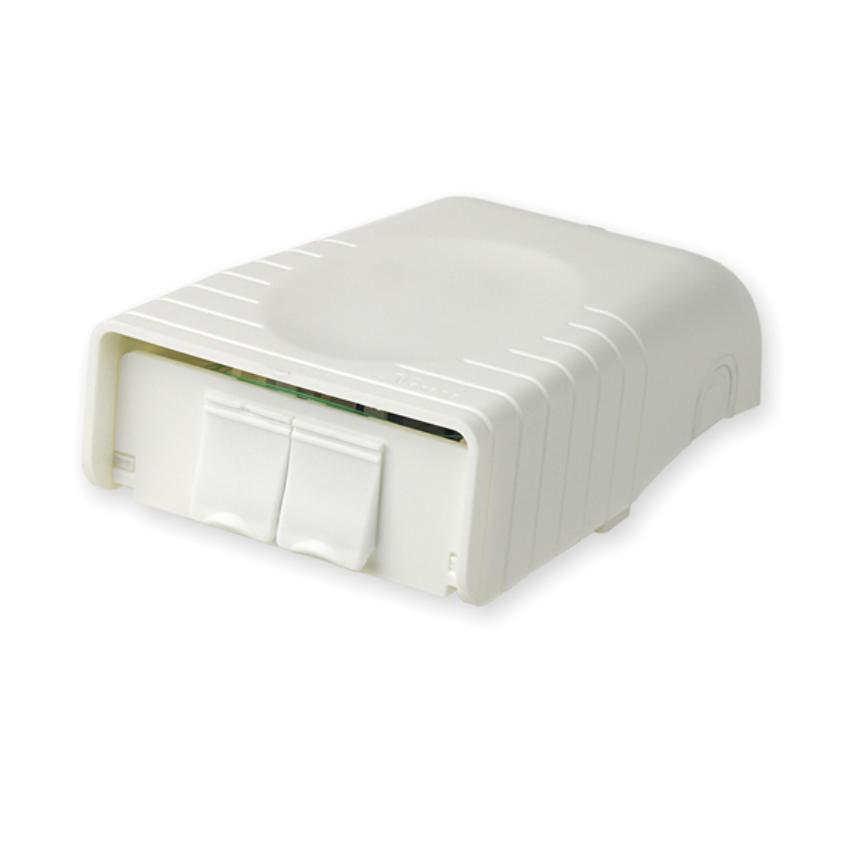 For all 45x45mm fittings
Fits Surface Mount Boxes, Cover plates and Ducts
Outlets include labeling and shutters
Suitable for all snap-in adaptors.
Easy click-in mechanism.
Les mer
Beskrivelse
Beskrivelse
Standarder
Internasjonal

ISO/IEC 11801
Application
This range of outlets is suitable for any environment: ducts, cover plates and surface mount boxes (including 45 fittings). The range features Snap-in adaptors for fast and easy installation.
For the specific information on the Snap-in adaptors , refer to the corresponding datasheets.
Guarantees
All plastic material is UL 94V0
Installation
These modular outlets fit into a complete range of international 45x45 covering plates and surface mount boxes.
For easy management and identification, the outlets are include an integrated outlet labelling system using transparent windows.
The Snap-in connectors are inserted into the modular outlet by a simple click-in mechanism.
Vår websider
Velg ditt land for å finne vår produkter og løsninger