LANmark-OF Micro-Bundle Outdoor RSM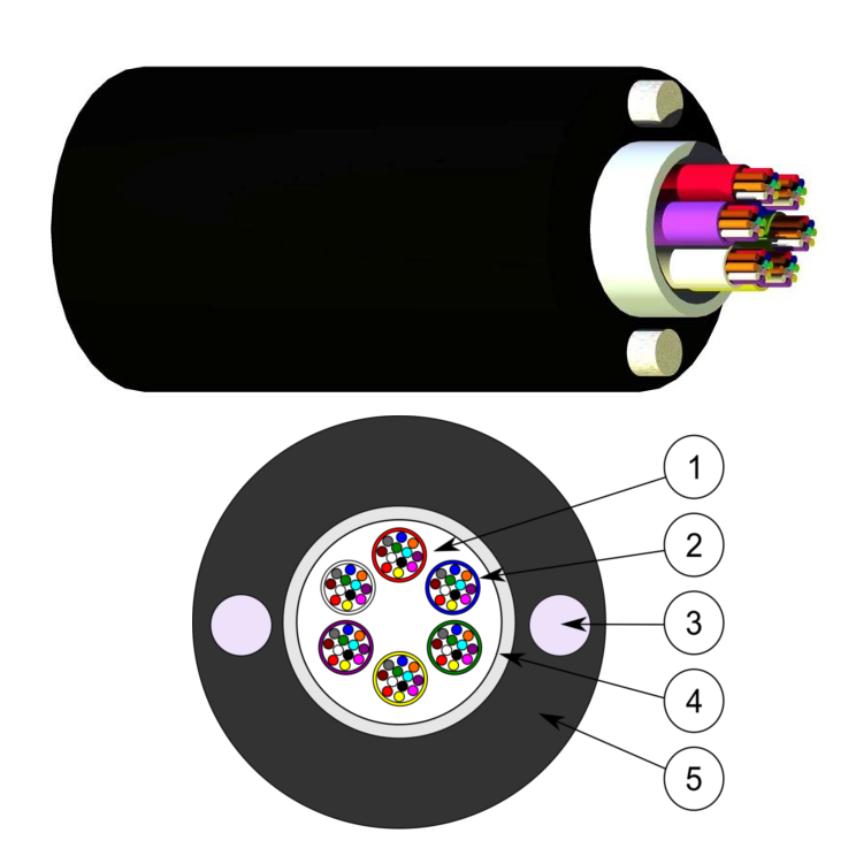 Micro-Bundle Outdoor RSM optical fibre cable
Duct or Direct Burial installation
Fully waterproof
Rodent retardant
Designed for splicing with pigtails
24-144 fibres
Les mer
Beskrivelse
Beskrivelse
Standarder
Internasjonal

ISO/IEC 11801
Description and Application
The new Micro-Bundle technology from Nexans allows to manufacture a very flexible and small tube. This Micro-Bundle is the central part of the new "Micro-Bundle Outdoor" cable design. This cable is suitable for outdoor installation in a duct or for direct burial in a Sand Bed.
The Micro-Bundle contains 12 fibres with a fibre diameter of 250 um. Termination of these fibres is done with splicing with pigtails. The small bending radius of the Micro-Bundle makes the cable easy to arrange in patch panels.
The watertight glass yarns, the waterblocking elements and the very limited amount of gel inside the tube makes this cable design watertight. The Outer Jacket is made of High Density Poly Ethylene with two Radial Strength Members (RSM) incorporated in the sheath.

Construction
Waterblocking Elements
Bundle with 12 fibers - 250µm
FRP Reinforcement
Reinforced watertight glass yarns
High Density Poly-Ethylene outer jacket

Characteristics
Outdoor cable for installation in a duct by pulling
Designed for termination by splicing
Micro-Bundle design for easy installation
All dielectric Structure
Waterproof structure, rodent retardant and UV-resistant
12 fibres per Micro-Bundle
Karakteristikker
Karakteristikker
Konstruksjonsegenskaper
Konstruksjonsegenskaper
Dimensjonsegenskaper
Dimensjonsegenskaper
Vår websider
Velg ditt land for å finne vår produkter og løsninger