LANmark-OF ZC (2,0mm) 2x Singlemode 9/125 OS2 LSZH Yellow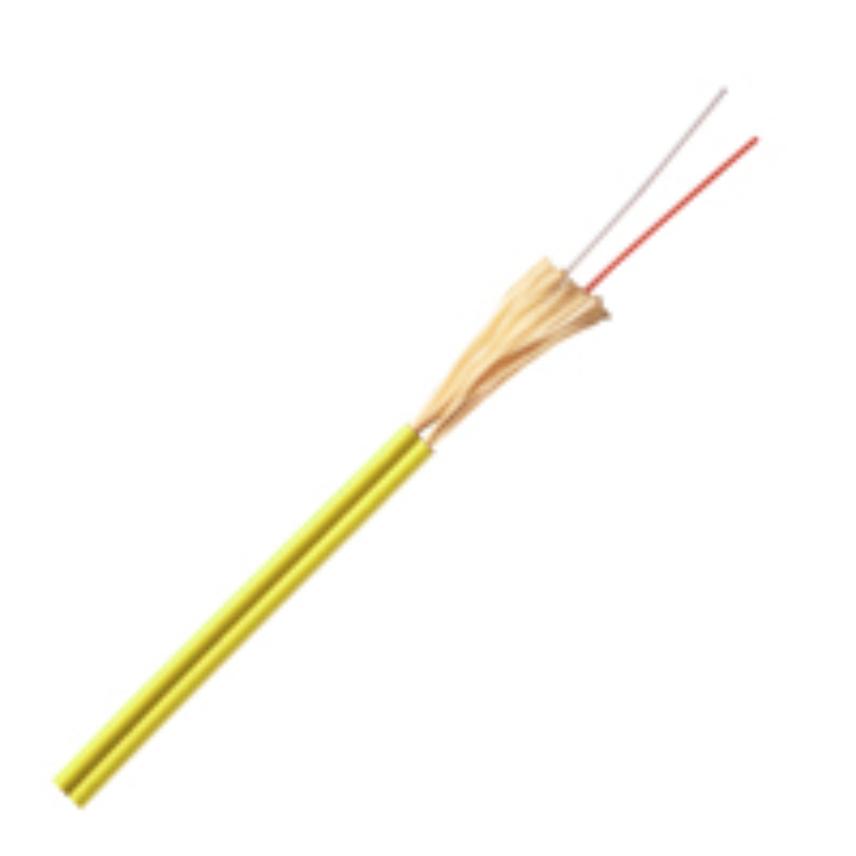 ZipCord optical fibre cables
Designed for direct termination for especially LC connectors
Suitable for indoor use in horizontal cabling and risers
Suitable for use in patch assembly
Available in all fibre grades
Les mer
Nexans art.nr. : N164.101Y
Beskrivelse
Beskrivelse
Standarder
Internasjonal

ISO/IEC 11801
Application
LANmark-OF ZC optical fibre cables have been designed for applications where a high level of installation, environmental and optical performance is required. The ZipCord range is most suitable for direct termination in patch assembly and in risers and horizontal cabling.
The majority of the tight buffered cables are suitable for both internal & external environments and are all dielectric with excellent flame retardance
Applications support :
FDDI 100 Mbps
Ethernet 10 base FL
Fast Ethernet 100 base FX
Gbit Ethernet 1000 base SX/LX
10Gbit Ethernet 10000 base SX(*)
Fibre Channel 1.0625 Gbps
ATM 155 Mbps
ATM 622 Mbps
(*) in accordance with IEEE 802.3ae
Performance
LANmark-OF Tight Buffered optical fibre cables are available with standard multimode & singlemode fibres whilst the LANmark-OFxt ranges are supplied with Laser Optimised multimode fibres offering extended application distances for Gigabit Ethernet.
Construction
Legend accompanying the cross section drawing:
900 µm tight buffered fibre
Aramid yarns reinforcement
Flame retardant halogen free outer sheath
Karakteristikker
Karakteristikker
Konstruksjonsegenskaper
Konstruksjonsegenskaper
Fyll- / indre kappemateriale
Dimensjonsegenskaper
Dimensjonsegenskaper
Mekaniske egenskaper
Mekaniske egenskaper
Maks. tillatt strekk v/ utlegging
Motstand mot sammenpressing (IEC 794-1)
Bruksegenskaper
Bruksegenskaper
Temperaturområde under installasjon
Lagringstemperatur område
Vår websider
Velg ditt land for å finne vår produkter og løsninger