More environmentally friendly product delivery in Greater Oslo
Sep 1, 2022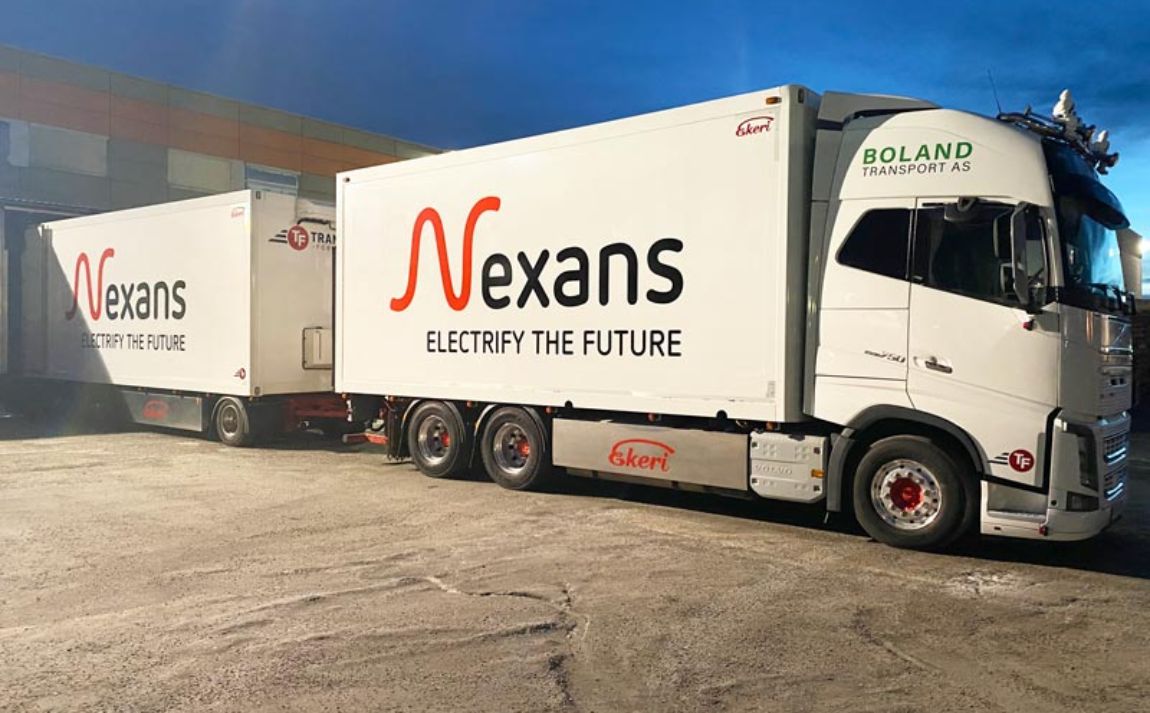 In the coming years, reducing our emissions from transport will be an important goal for Nexans. We have now started that work, among other things by facilitating environmentally friendly commuting to work through the installation of electric car chargers at the workplace.
In addition, we have recently reduced the emissions from our own product transport in Greater Oslo considerably, by increasing the capacity per trip by approximately 90%.
- Until this spring, we had two older trucks. These were replaced by one truck with engine type Euro class 6. It also has an optimized trailer, which allows us to fill cargo at two heights. This enables us to increase capacity and reduce emissions significantly. We can now drive the route in Greater Oslo with one car with Euro class 6, instead of two without. Here we have achieved a major environmental benefit, says Kyrre Beenfeldt, Supply Chain Manager for Nexans Langhus.
The Euro 6/VI standard is a new European requirement for type approval - or a new emission requirement for passenger cars and heavy vehicles.
This measure gives customers in the local area a more environmentally friendly product delivery than before. In addition, most of Nexan's products are short-haul and produced locally at Langhus or in Grimsås in Sweden. It provides a good starting point when it comes to CO2 emissions from both transport and production.
Ready for more environmentally friendly transport measures
- We have done part of the job by reducing from two to one cars. But we are not there yet. We have a vision of zero emissions in local distribution as soon as it is practically possible to implement, he says.
Next on the list is the consideration of electric and plant-based fuel options for the future.
READ MORE: The Nexans group commits to carbon neutrality by 2030
Together we can go even further
Lowering emissions requires cooperation and planning to arrive at good solutions that provide minimal emissions, reduced costs and continued good service.
- If a customer needs to receive cables before three o'clock on a Wednesday, we may still have to drive two cars to meet the high service requirement. Then the sustainable benefits of driving just one car fall away. But a collaboration on sustainable solutions must be the focus of the entire value chain in order to be optimally successful. Maybe we should ask ourselves if we can avoid the extra delivery on Wednesday, with better communication and planning, concludes Kyrre.
Would you like to read more about sustainability initiatives in Nexans Norway? Then you can check out some of the cases below:
Our websites
Select your country to find our products and solutions