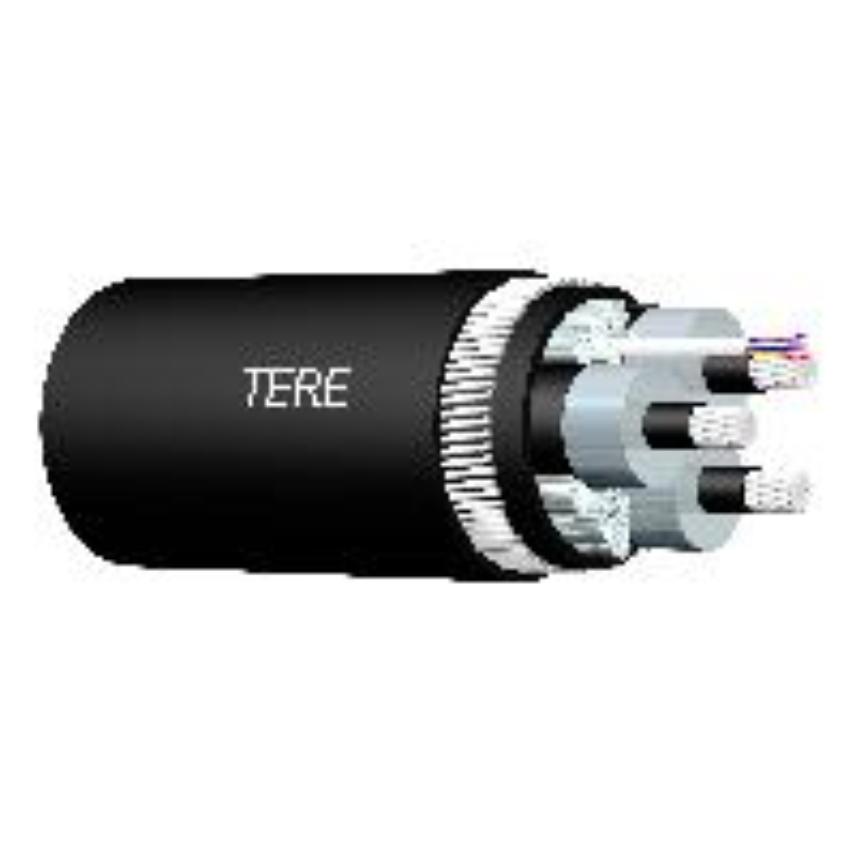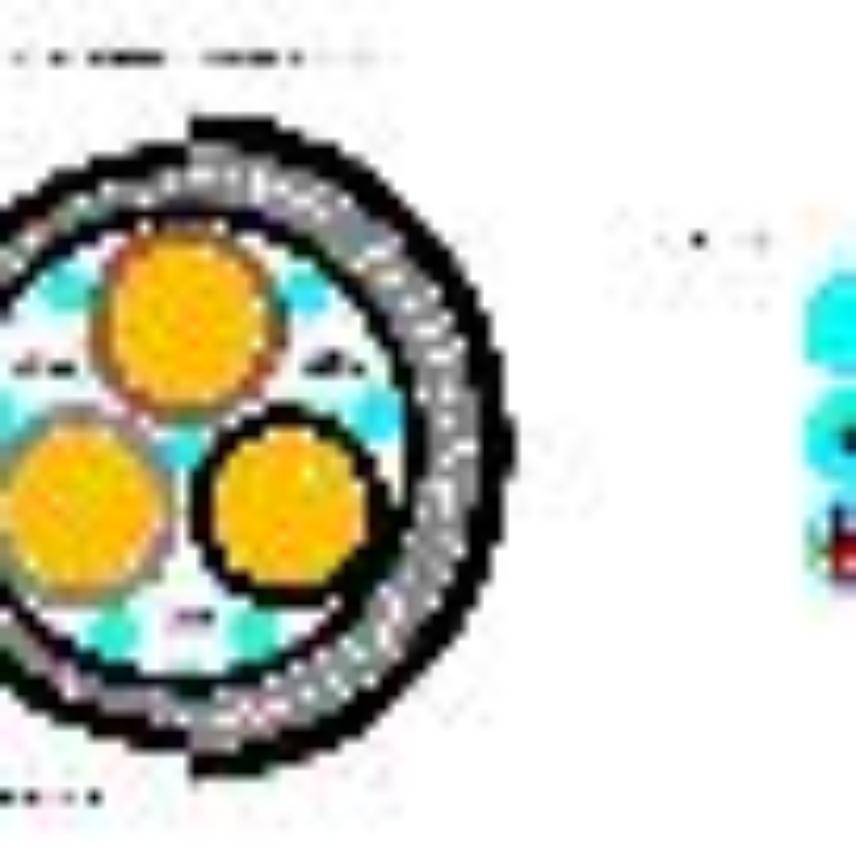 TERE is a armored, submarine cable construction. It has an intended use as power supply cable between shore/land and fish farm or aquaculture units at sea. It is especially developed for aquaculture, based on the harsh and varying weather conditions in Norway
Read more
Description
Description
Standards
International

IEC 60228; IEC 60502-2; Nexans specification
WATER LINK TERE 12/20 (24) kV. is a submarine cable construction, specifically designed for aquaculture and fish farms, for the harsh and varying weather conditions in Norway. The cable is manufactured to withstand the harsh conditions it may be exposed to both during installation and operation.
WATER LINK FERE 12/20 (24) kV. is a grease filled, armored, submarine cable construction, with single mode fiber optics included in the cable.
The cable is mainly used as power supply cable between shore/land and fish farm or aquaculture units at sea, but is also approved for other submarine cable systems. The cable armoring consists of galvanized steel wires designed in with the same expertise that Nexans SHV division use (Submarine High Voltage).
OPTIONS
WATER LINK TERE 24kV can be supplied with a fiber element G12, 24, 48 or 96 single mode.
It is not recommended that multimode is used, due to the restrictions multimode have on long lengths. It is also possible to include control or signal pairs.
Characteristics
Characteristics
Dimensional characteristics
Dimensional characteristics
Electrical characteristics
Electrical characteristics
Usage characteristics
Usage characteristics
Minimum dynamic operating bending radius
Laying operation bending radius
Max. temperature energized, outer sheath