Click-In Power Supplies for FTTO Switches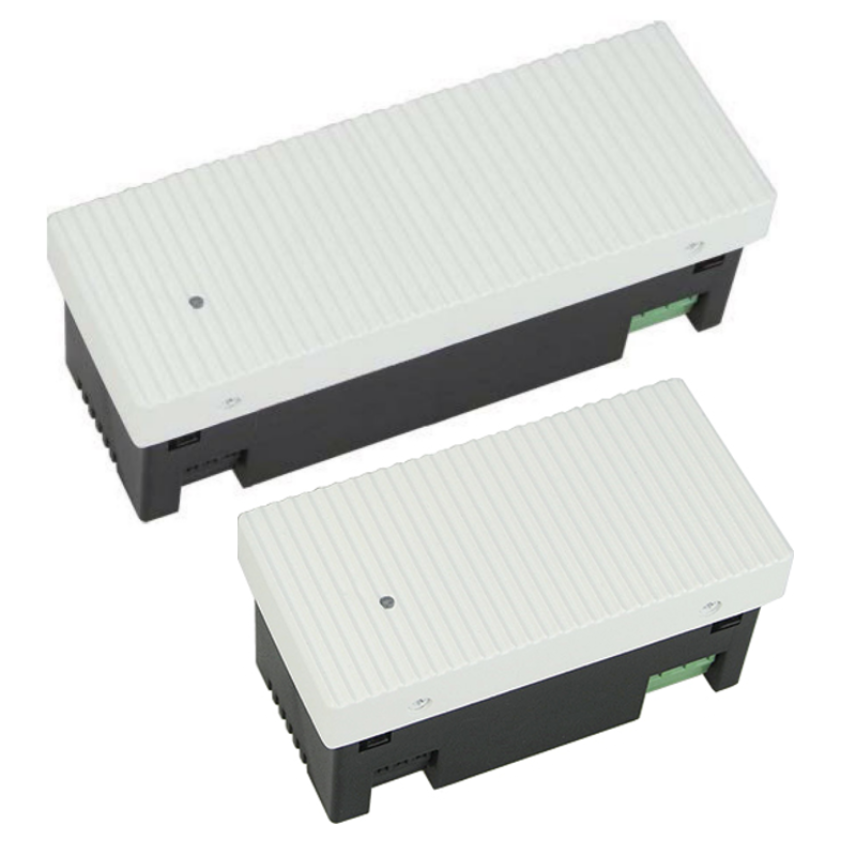 The LANactive Click-In power supply series is especially designed for Nexans LANactive FTTO switches with 54V DC input. The Click-In power supplies allow an easy and toolless installation based on the 45mm installation format.
Les mer
Beskrivelse
Beskrivelse
Power Supply for Nexans FTTO switch product range with 54V DC input
Full PoE (IEEE 802.3af, at & bt) compatibility
Easy and toolless installation
Support of 45mm installation format
Fanless System with aluminium surface for best thermal performance
Redundant connection without external diodes possible
Output Power: 70 or 130 Watt
Control-LED
Primary Connection (100-240V AC) via removable 3-pin connector
Secondary connection (54V DC) via removable 3-pin connector
Low Voltage Directive "Protection Class I"
Vår websider
Velg ditt land for å finne vår produkter og løsninger