LANmark-OF MBCU Universal B2ca (Up to 36F)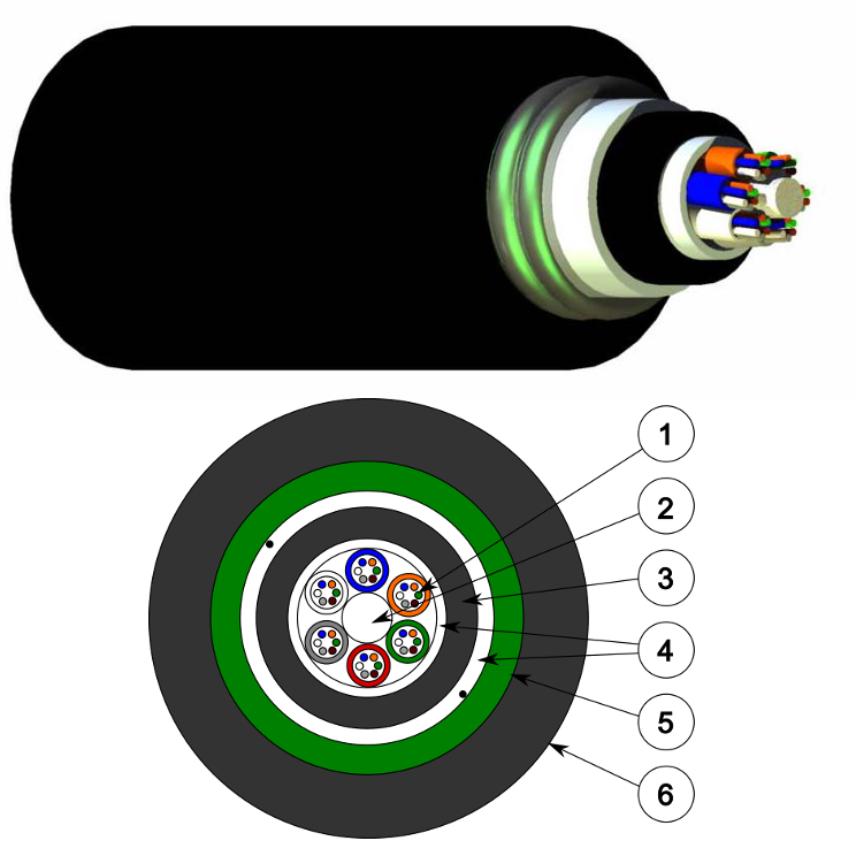 MBCU optical fibre cable
Indoor/Outdoor cable
Corrugated steel tape armour
Micro-Bundle units
All fibre grades
Provides full rodent protection
Low Smoke Zero Halogen (LSZH)
Les mer
Beskrivelse
Beskrivelse
Standarder
Internasjonal

ISO/IEC 11801
Description and Application

This multi micro-bundle construction has an outstanding fire behavior (B2ca S1a a1 d0) and can be installed in tough environment such as railways infrastructure for indoor and outdoor applications.
Design
This cable structure contains a central strength element surrounded by up to 6 micro-bundles, each containing 6 fibres. A first layer of watertight glass yarns insures the watertighness. An inner LSZH* sheath surrounds this central part. A second layer of watertight glass yarns is covered by a corrugated steel tape armouring providing full rodent protection. The final outersheath is made of LSZH* material.
This cable structure is available with singlemode or multimode fiber The diameter of the fibres is 250 µm. Termination of these fibres can be done with splicing of pigtails.
The cable structure is fully watertight and is provided as a standard, with black colour sheath.
LSZH*: Low Smoke, Zero Halogen material
Construction
Legend accompanying the cross section drawing:
Micro-Bundle with Optical fibres (250 µm)
Central FRP
LSZH Inner sheath
Reinforced watertight glass yarns
Corrugated steel tape armour
LSZH outer jacket with UV resistant additive

Characteristics
Indoor/Outdoor cable
Flame retardant (IEC 60332-1)
Fire retardant (IEC 60332-3 and NFC 32070 C1)
CPR B2ca S1a a1 d0
Designed for termination by splicing
Corrugated steel protection
Waterproof structure, rodent resistant and UV-resistant
Available in all fibre grades
Maximum 36 fibres
Karakteristikker
Karakteristikker
Konstruksjonsegenskaper
Konstruksjonsegenskaper
Dimensjonsegenskaper
Dimensjonsegenskaper
Vår websider
Velg ditt land for å finne vår produkter og løsninger